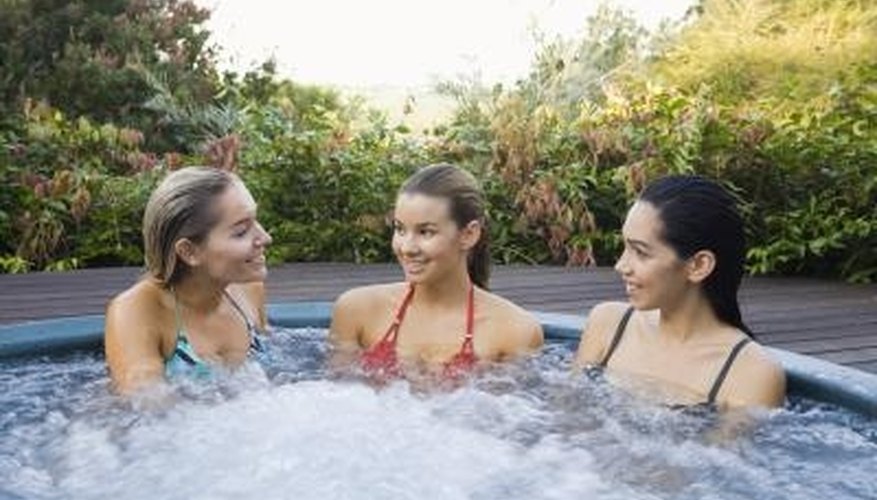 Hot tub temperatures range from 65 degrees to over 100 degrees Fahrenheit. Because the best temperature is a matter of personal preference, hot tub manufacturers make it easy to adjust the water temperature. Each hot tub has an easy-to-use control panel used to raise and lower the temperature of the water. Regardless of the manufacturer, these control panels operate in a similar manner.
Test the water temperature prior to adjusting. On many hot tubs, the current temperature of the water is displayed on the control panel.
Press the "+" button repeatedly to increase the temperature of the water. Each time the button is pressed, the temperature will increase by 1 degree.
Use the "-" button to decrease the temperature of the water.
Allow adequate time for the water to reach the programmed temperature, which depends on the current water temperature and the size and model of the hot tub.