Cluster of Pictures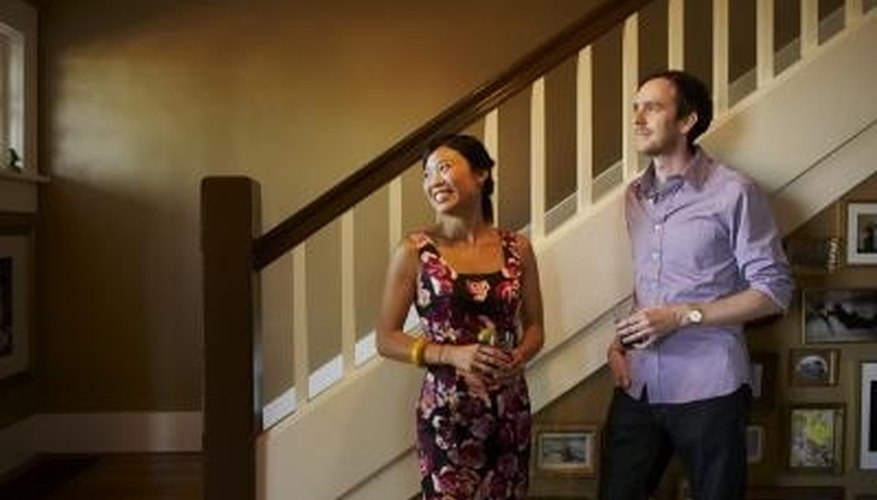 Don't worry about whether the two photograph styles go together; in modern eclectic decor, anything goes, as long as you pay attention to basic design principles. So collect all of your favorite black and white and color pictures, determine where you want to hang them and choose a creative method of making a winning display for your art.
Unify the pictures by treating the collection as one large piece of art. Cluster them together in a pleasing arrangement on the floor in front of the wall where you want to hang them. Space the pictures very close together to unify them into one visual shape. Don't align them into a grid; the effect should be casual.
Measure 60 inches from the floor in the center of the wall where you want your collection to hang, marking the spot with a pencil. This is where the center of your collection will be located.
Hang the pictures, beginning with the one in the center, which will cover the center point of your collection. Enlist a friend to help by placing each picture against the wall to check its placement before you hang it. Work from the center out, in a clockwise direction, until your design is complete.
Rotating Display
Display unframed black and white and color pictures in a casual, rotating fashion by clipping them to a wire mounted to the wall.
Cut a thin wire to the length you desire. Attach it to nails inserted into the wall. Use a kit especially designed for this purpose if you prefer.
Attach pictures to the wires with paper clips, clothespins or specialty clips you can find in home decor outlets.
Mix and match photos, postcards and other images casually, changing them as you desire. Use this relaxed treatment with collections that are small and include many disparate styles.
Organic Unity
Build your combination organically in a designated space. Fill an unused space, such as a stairwell, with old black and white family photographs, modern color versions and even computer-modified imagery in over-saturated colors.
Mount each photo on the same color of matting and use the same color and style of frame to unify and subdue the look. Allow the color and style of each frame and matting to vary for a more energetic scene.
Add pictures to the collection as you acquire them, for a combination that is constantly evolving.