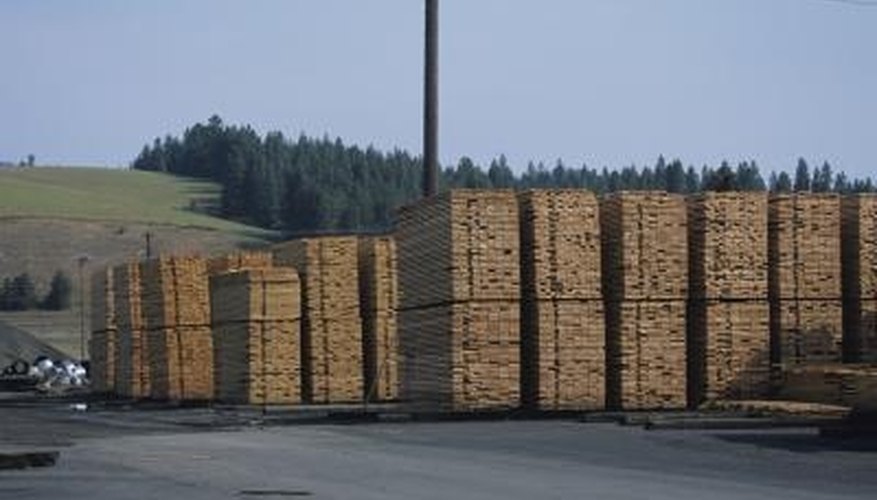 What makes them good ramps is they are capable of loading a variety of four-wheelers, are easy to use and inexpensive. They should also be able to adjust for different wheel base widths. Four-wheeler ramps like this can be built easily using ramp end brackets, construction lumber and basic carpentry tools. They will come in handy when moving the four-wheeler from the house to the cabin on the lake.
Lay flat an 82-inch board. Set the bracket on top of the board so the bend in the bracket curves away from the board and the ground. Position the bracket at the end of the board so the bend is flush with the board's end. Center the bracket using your tape measure if it is less than 12 inches wide. The sides of the bracket should be equidistant from the edges of the board.
Draw a circle outlining the holes in the bracket on the board. Drill a half-inch hole through each of the circles. Repeat the first and second step using the last ramp end bracket and 82-inch board.
Bolt the brackets to the boards so they're attached in the position found in the first step. Use the hardware provided and your wrench to tightly secure them.
Set the ramp end brackets on your tailgate and space the boards apart so their outside measurement equals the distance between the outside edges of your four-wheeler's tires. Push your four-wheeler up the ramp to load it into the truck.
Things You Will Need

Tape measure
Pencil
2 pine boards, 2 inches by 12 inches by 82 inches
2 ramp end brackets with nuts and bolts
Drill
1/2-inch drill bit
Wrench