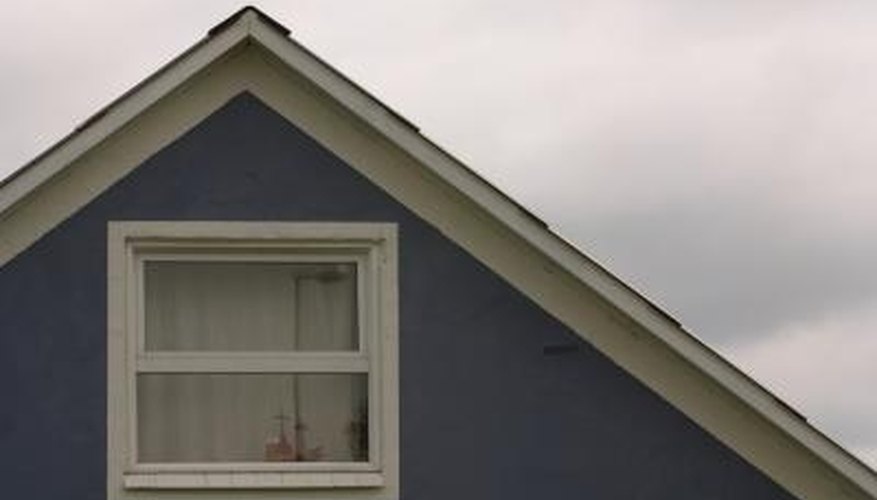 A natural air current is established with lower soffit and upper ridge vents installed on your roof. This creates a constant flow of fresh air to the attic cavity. Installing ShingleVent II on your roof places the upper vents at the roof's highest point. This is ideal because heat rises to the highest area in the attic.
Remove the cap shingles along the ridge of the roof line by prying them up with a flat pry-bar. Be careful not to damage the shingles below them.
Chalk a line parallel to the ridge 2 inches from the peak. Repeat this process to chalk a line on the other side of the ridge
Adjust the depth of the cut on your skill saw to equal the diameter of the sheathing on the roof.
Cut along both chalk lines with the skill saw and remove the wood.
Center the vent over the cut slot along the ridge starting at one end. Secure with roofing nails through the pre-drilled holes. Repeat this process installing sections of ShingleVent II across the slot.
Measure the length of the final section with a measuring tape and transfer that measurement to a section of ridge vent. Cut along the line with a utility knife.
Nail cap shingles in place on top of the ShingleVent using roofing nails long enough to penetrate the roof sheathing.
Things You Will Need

Flat pry-bar
Measuring tape
Caulk line
Skill saw
Roofing nails
Hammer
Utility knife
Cap shingles