I don't know about you, but I hate flies! Recently, my home was inundated with hundreds of them. It happened in only two short hours. I left my house to go to a soccer game and when I came back there were large black flies in my kitchen and basement. It was awful. I spent the next three hours swatting, screaming and squishing flies. My hubby thought we should get some of those nasty fly strips to catch the rest, but I just couldn't bring myself to hang those ugly, yellow, waxy chemical strips in my home. So I decided to make my own.
Flies love sweet things so I decided to use some corn syrup to attract the flies to my homemade fly strips. To create a really sticky glue I made a caramelized sugar mixture using corn syrup and sugar water. These paper strips are much better for your home than the toxic chemical ones you buy at the hardware store.
Here are the ingredients you need to make your own all-natural fly paper strips:
A paper grocery bag
A hole punch
Scissors
String
¼ cup corn syrup
¼ cup white sugar
2 tablespoons water
Cut the paper into 2 inch strips.
Punch a hole in the top where you will thread the string.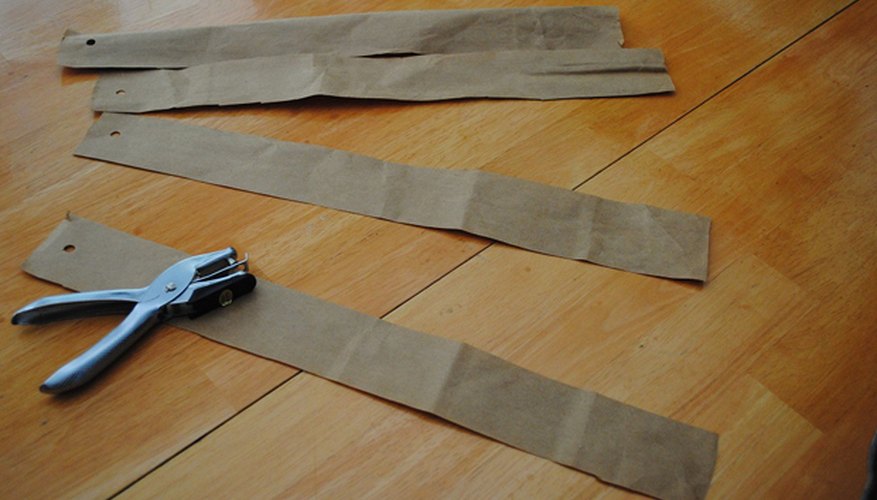 Heat up the mixture of corn syrup, sugar and water over a low heat on the stove. Dip the strips into the mixture and hang them with clothes pins to let them drip dry.
Hang them in areas where you've seen the flies and throw them out once you've caught a few!
Photo credits: Leslie Reichert