Do Murphy Beds Need Special Mattresses?
Murphy beds are beds built into the wall. When you are not using the bed, you store it upright in a cabinet attached to the bed frame. These types of beds are convenient for small spaces such as studio apartments and, unlike on television, are secure enough that they won't fall out of the wall at an inconvenient moment. Murphy beds do not require special mattresses as the mattress itself doesn't fold.
Traditional Mattresses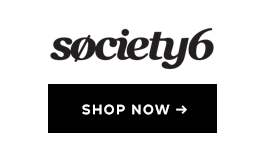 Most Murphy beds do not require a special mattress; any traditional mattress will fit the bed. The mattress should be strong enough to stand upright without damage to the mattress, so that you can close the bed and store the mattress without shortening the life of your mattress. Talk to a mattress dealer to find out the best mattress to use with your Murphy bed.
Mattresses Bought Separately
Some Murphy bed dealers do not sell mattresses. These dealers sell the cabinet and bed frame, and you have to purchase the mattress separately from a mattress dealer. Your Murphy bed dealer will tell you the maximum dimensions for your mattress if you need to purchase a mattress separately from the bed.
Traditional Mattress Sizes
Most Murphy beds require traditional mattress sizes: twin, full, queen or king. You shouldn't have to special order a mattress to fit your Murphy bed. However, if you have a Murphy bed custom-made in an unusual size, you may need to get an unusually sized mattress.
Nonfolding Mattress
Murphy beds do not require folding mattresses. The mattress lies flat on the bed when it is open and stands vertically in the cabinet when the bed is closed. Thus, there are no dips or bumps in the mattress. In addition, since the mattress doesn't need to fold, you can use any regular mattress as long as it fits the bed frame.