Samsung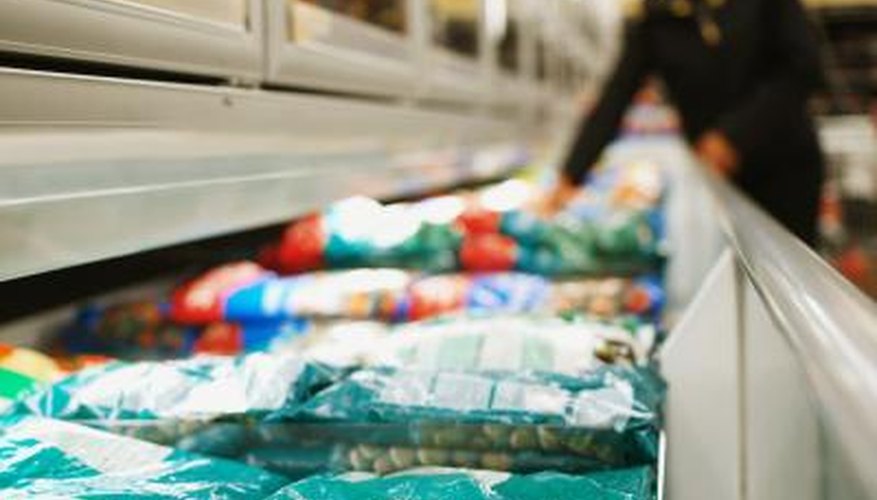 The best top-freezer refrigerators offer freezers large enough to hold all of your frozen foods and often provide other features such as an easy defrost feature, adjustable shelving and a built-in ice maker. Many of the best top-freezer refrigerators also include energy-saving designs.
In J.D. Power and Associates' 2011 Home Appliance Study, Samsung refrigerators rate "among the best" and "better than most" in nearly every category. Samsung's line of refrigerators includes 13 styles of top-freezer refrigerators that vary in color and handle style. All of Samsung's top-freezer refrigerators include a twist ice maker for easy access to ice, adjustable shelves and bins, light emitting diode (LED) lights and a hygienic deodorizer to keep foods tasting fresh. Samsung refrigerators are typically priced near the high end of the top-freezer refrigerator market.
LG
LG's top-freezer refrigerator falls in the middle price range of the market but is rated "better than most" for overall customer satisfaction and reliability by J.D. Power and Associates. This top-freezer refrigerator measures 19 cubic feet and offers fast cooling technology. Through the use of ion door cooling, the refrigerator prevents the growth of mold and foul odors. The refrigerator also features spill protector glass shelves to allow for easy cleanup. Sensors help the refrigerator keep a consistent temperature.
GE
GE refrigerators are top sellers at national home improvement stores such as Lowe's and Home Depot. All of GE's top-freezer refrigerators are priced at the low to mid range in the refrigerator market, making them affordable. GE Energy Star top-freezer refrigerators come in models that range from 16 cubic feet up to 21 cubic feet of storage and are designed to run quietly. Adjustable and spill-resistant shelving means you can arrange the refrigerator to fit your needs and easily clean up any messes.
Frigidaire
Frigidaire produces a top-freezer refrigerator that is rated highly by consumers who are looking for a lower-priced refrigerator. Refrigerators range from 9 cubic feet to 21 cubic feet, making them ideal for a variety of spaces, including small apartments. All Frigidaire top-freezer refrigerators contain a "store-more" organization system that includes adjustable glass or wire shelves, humidity-controlled drawers and door bins wide enough to hold a gallon of milk.