Largest Flooring Distributors in the U.S.
Large flooring distributors are a good choice for flooring selection when looking at buying or installing new floors. The distributors have a wide range of selections that can be found in your local flooring store.
Florstar Sales Inc.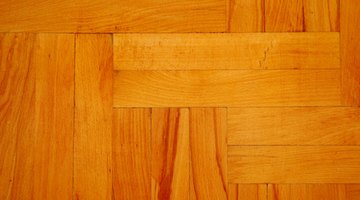 Florstar Sales Inc. is one of the largest flooring distributors in the United States. The company dates back as far as 1850 and was originally part of Carson Pirie Scott and Co. The flooring division became its own company in 1988 when the flooring company was purchased and the new owners renamed the company. While it is a large distributor of flooring, it is also a family owned and operated company.
Mohawk Flooring
Mohawk Flooring is one of the largest distributors of carpet in the country. The company not only distributes carpeting and textile flooring options, but it also produces other flooring options, such as Scotchgard Hardwood.
Cherokee Wholesalers
Cherokee Wholesalers is a large flooring distributor that deals primarily in wood flooring options and hard floors. The company started in 1954 and has expanded over the years to one of the largest in the United States. It is family owned and operated.
Brandon Company
Brandon Company started in 1903 and was a supplier of a wide range of products for the home. Among the products the company sold was flooring. While it began as a hardware store with some flooring options, it has bought out other flooring companies. Brandon serves the entire states of Arkansas, Louisiana, Tennessee and Mississippi, and also services parts of Oklahoma, Texas, Alabama, Florida, Georgia, Missouri and Kentucky.
References
Photo Credits
texture of wooden floor image by Elnur from Fotolia.com
More Articles