What Is the Difference Between a Loft Bed & Bunk Beds?
Bunk beds and loft beds have a couple of major elements in common. They save floor space and they stand high off the ground, making them a popular bed choice for small bedrooms. However, some differences between the two types of beds exist depending upon the individual bed's design components. These differences affect how much usable space the bed leaves in the room.
Loft Beds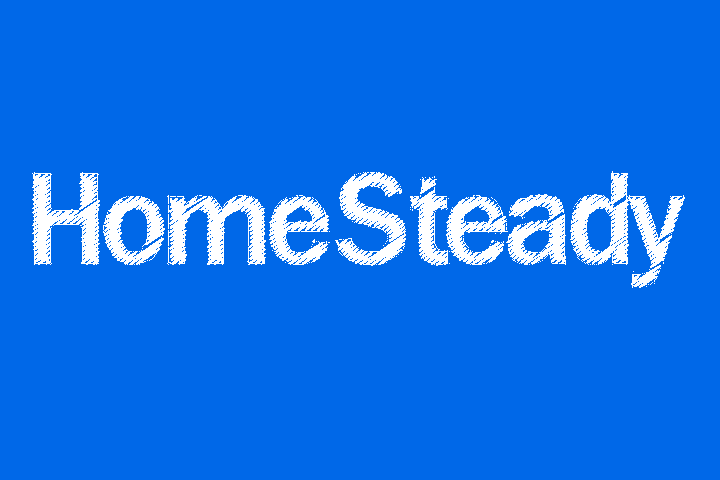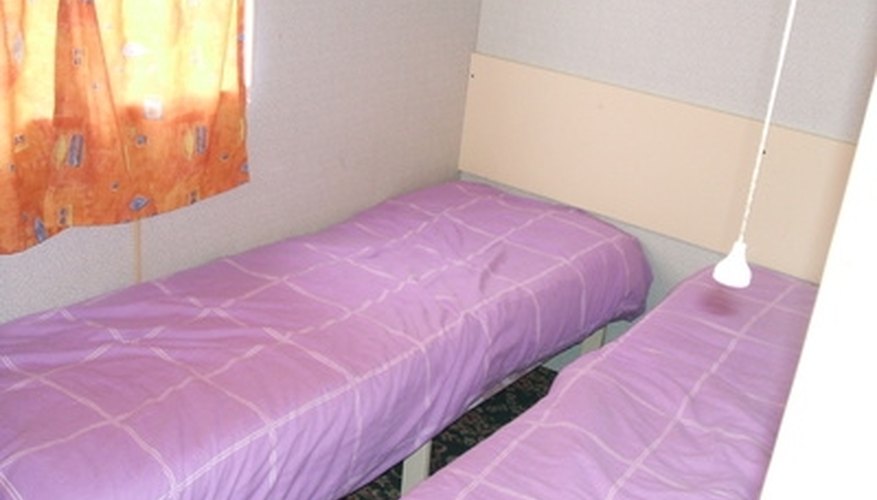 According to the glossary on the "Furniture Quest" website, a loft bed replaces the bottom bunk of a bunk bed with a dresser and drawers that are tucked under the top bed. Additionally, many loft beds are nothing more than a glorified raised bed. The bed itself often stands as high as four feet from the floor and has only open space underneath the bed. This area is used for storage. This set up saves floor space, because instead of building in an outward direction, loft beds are constructed in an upward fashion. In fact, Patrick Kinkade, brother of American artist Thomas Kinkade, said that his famous brother had created a loft bed during his teen years, because the artist could store art supplies in the space under the loft bed.
Bunk Beds
Bunk beds feature two beds---one stacked on top of the other, according to the glossary on the "Total Bedroom" website. These two beds sometimes have the option of separating the unit into two pieces, making two smaller beds. When these beds are taken apart, the beds sit closer to the floor than the typical loft bed does. These beds are manufactured using a number of different materials, including wood and metal. Additionally, both loft beds and bunk beds feature bed bumpers, which prevent the person in the top bed from falling out of bed.
Hybrids
However, some hybrid beds exist that are a cross between a loft bed and bunk beds. These beds often have the drawers that some loft bed possess, but not the floor space on the bottom, because another bed takes up this space instead. Additionally, the beds in this set up tend to be perpendicular to one another instead of parallel like that of the traditional bunk bed. Loft beds, bunk beds and hybrids of the two are almost always twin-sized beds, although there are some setups, especially in hybrids, where the bottom bed is a double bed.
Users
The users of loft beds are many. Because of their space-saving capabilities, they make for a popular bed choice among college students, but they certainly are not limited to that. Many parents choose a loft bed for their kids because of the design or because it promotes economy of space. Some adults who dwell in spaces like studio apartments opt for the loft bed---also for its space-saving benefits.
References
"An American Artist: The Thomas Kinkade Story (documentary)"; Thomas Kinkade, Media Arts Group, Inc.; 2003
Resources
Writer Bio
Buffy Naillon has worked in the media industry since 1999, contributing to Germany's "Der Spiegel" magazine and various websites. She received a bachelor's degree in German from Boise State University. Naillon also attended New York University and participated in the foreign exchange program at Germany's Saarland University. She is completing her master's degree in educational technology at Boise State.
Photo Credits
More Articles