Victorian Table Centerpiece Ideas
Heady manifestations of power and conquest dominate the decor of the Victorian era. Recreate the sumptuousness and eclecticism of the period for your dinner guests with several table centerpiece themes. Colorful glass lamps with tassel-fringed shades, fans or birdcages with Oriental motifs, displays of precious cameos or whimsical photo collages -- all of these can dress up a table while offering a look of ornate profusion. Textured fabrics with bold patterns, lace and fruit or flowers are appropriate to mix and match with any of these choices.
Photocollage Theme
Victorian photographs are sometimes haunting and nearly always beguiling. A Metropolitan Museum of Art exhibit highlighted a little-known Victorian hobby: photocollages. Showing humor and satire, these photocollages juxtaposed watercolor backgrounds of landscapes or objects with artfully arranged individual photo cut-outs affixed. A centerpiece of four gilt-framed collages standing around a tall vase of roses or peonies serves as a great conversation starter. Additional large portrait photos and period books sporting intricate, gilded covers would also be appropriate in the mix.
Orientalism Theme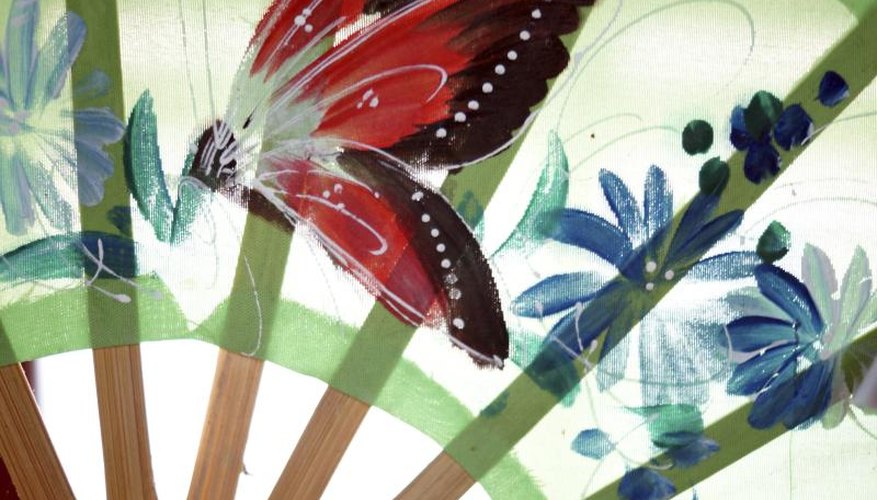 Victorian-era palettes involved the deepest hues of violet, emerald, indigo and scarlet, as well as omnipresent gold accents. These colors fell nicely in line with pieces collected from the Far East, notably Japan and China as well as India, the last of which Queen Victoria was Empress. Large decorative fans, imposing vases holding top-heavy, fragrant blooms and small folding lacquerware screens are all apt centerpieces to recapture the Orientalism of the day.
Lamps and Shades Theme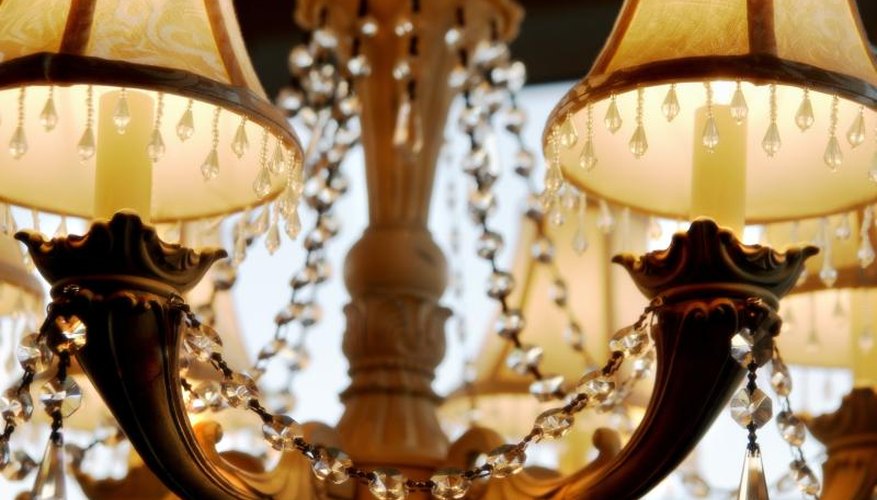 A magnificent lamp with a dark shade dripping with bullion or rhinestones creates an unmistakably Victorian table centerpiece. Grand glass globes, sometimes with ostentatious chimneys, were the basis of a prized lamp of the time. Many shades were etched or painted with scenery or bouquets, while others were in rich fabrics with profuse decoration. For added, drama, drape exquisite lace, strings of pearls and shell-colored cameos hanging at different lengths from the lampshades.
Flora and Fauna Theme
Bolder meant better in Victorian decor, and accurate depiction of forms was preferable. Realistically rendered animals, birds in particular, as well as large, detailed flowers, prevailed in Victorian decorative trends. The influence of Audubon's natural art found an outlet in the epoch's framed art, wallpaper and curios. In fact, birdcages containing menageries of taxidermied birds were popular at the time; you can re-create this look with an ornate thrift-shop birdcage festooned with ornamental birds. Drape with heavy damask or brocade to create suspense.