Foam Chair Bed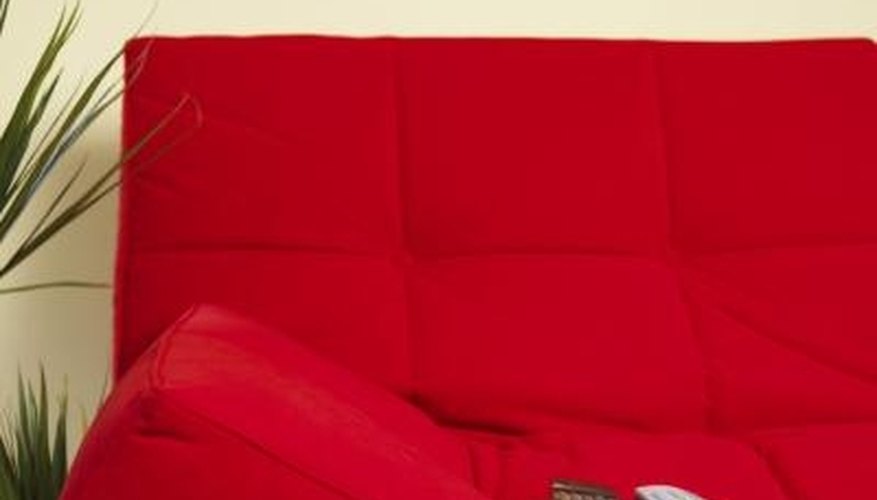 The chair bed is a more recent innovation, but follows the same concept. Marketed as a small size solution for occasional guests or kid's sleepovers, it is more expensive than a camp cot, but cheaper than a full-size sofa bed. There are a number of different types and sizes available.
The simplest and least expensive of the chair beds, foam beds, are available in children's and adult sizes. They cost in the region of $100 to $300 depending on the fabric and the stuffing. Be aware that the quality of these beds and their covers is very variable.Check the dimensions carefully before ordering.
Futon Chair Beds
Sturdier than the foam bed, there is a great deal of variety in this type of chair bed. Some are solid furniture with wooden frames and spring mattress bases. Others are more simple, just a folded single size futon on an unfinished wood platform base. Prices vary from $200 to over $600 depending on the construction and the style. Replaceable covers are usually available.
RTA Type Chair Beds
Inexpensive furniture makers make a variety of ready to assemble chair beds. These generally have metal frames with casters, a choice of mattresses and replaceable covers. Price depends on the choice of frame, mattress and cover, but is generally in the $250 to $400 range.
Traditional Single Sofa-Beds
The traditional furniture style sofa-bed, which looks like a standard upholstered chair in the daytime but unfolds to a mattress on a spring base at night, is the most expensive option. Manufactured by established firms such as La-Z-Boy and Crate and Barrel, they are available in leather, ultra-suede and brocade to suit any decor. Prices vary from $350 to over $2,000, depending on the fabric and style.