Standard Towel Rod Height
Towel bars are common to most bathrooms. Usually the towel bar is mounted within proximity of the shower or bathtub and sink. Sometimes there is insufficient wall space to place the towel bar within easy reach and it is positioned where it will fit. When this happens, the towel bar may feel awkwardly placed, and some people resort to using the shower rod or shower door handle as an alternative towel rod. When planning a bathroom, consider your towel placement so that your bathroom functions comfortably.
Powder Room Placement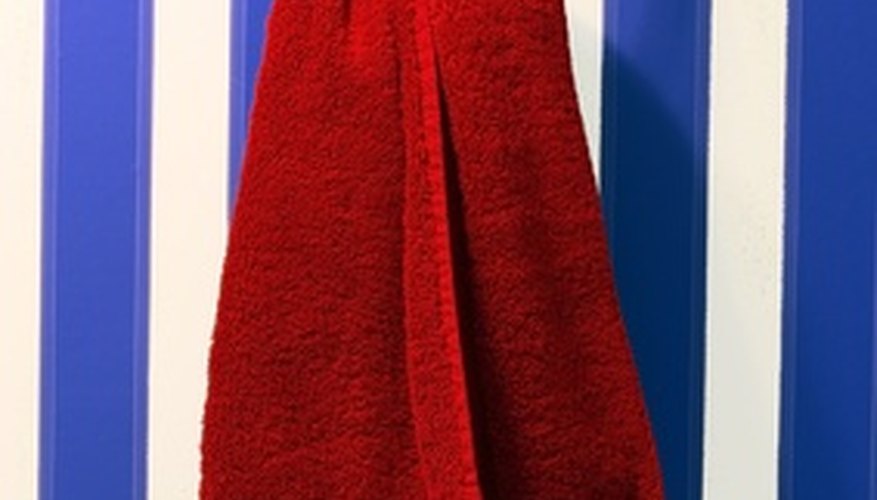 Consider the primary users of the bathroom when you are planning your towel rod placement. If the bathroom is situated in a front entry for the use of visiting guests, the rod should be placed at a location where the towels are within easy reach of the sink, and where they will look attractive. Frequently, homeowners use very decorative towels in powder rooms that are part of the decor. The towel bar should be positioned for adult height at 48 inches off the floor.
Children's Bathrooms
The requirements for a children's bathroom are quite different from a powder room or even a guest bathroom. Often the children's bathroom is centrally located close to their bedrooms. It is gaily decorated and sized to fit its occupants. For a child's bath it is important to lower the height of the towel bar so that the child can easily reach the towels. The standard height for a towel bar oriented for children is 36 inches off the ground.
Guest Bathrooms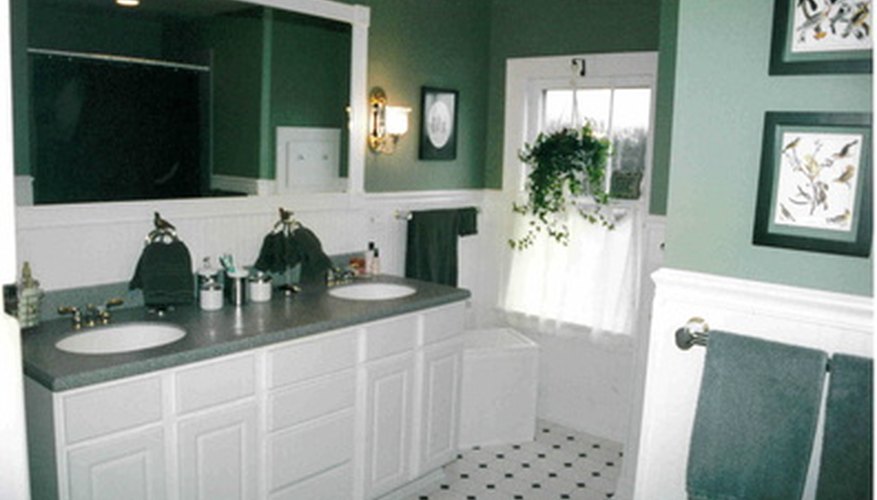 Guests come in all sizes and levels of function. It is a welcoming gesture to design your guest bathroom to accommodate guests of all ages and levels of function. A well planned space should include towel bars at both 36 and 48 inches off the floor and potentially towel bars designed to double as support bars for elderly guests. Extra towels should be stored in the room within easy reach and view to accommodate unusual needs so that a guest doesn't need to ask for a fresh towel.
Master Bathrooms
Position towel bars in master bathrooms adjacent to each sink and within reach of both the tub and shower. Often special towel bars are installed that keep towels warm. These are shaped somewhat like ladders with several bars on which to hang the towels. This rack should be mounted higher than 48 inches so that it is centered to serve both a taller and shorter person comfortably. Towel bar rings can also be positioned as needed for added function.