Metal Railings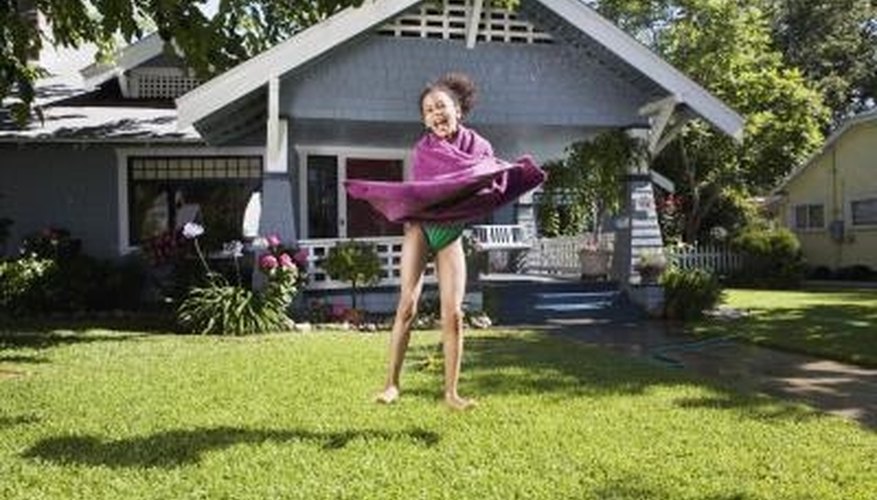 A cottage is a simple dwelling, often associated with country settings, or older, quaint neighborhoods. While less is more, stylistically speaking, in cottage design, one-of-a-kind ideas are highly prized. Cottages are not primarily designed to make an impression, but to reflect the individual tastes of the owner.
Black wrought iron is a common material used in railing manufacture. In recent years, it has become a less commonly used material. Wrought iron railings provide security without obstructing the view and have a smaller visual impact than some other types, lending themselves to the small scale of some cottages. They can be used indoors or out, come in ready-to-use sections that can be cut to length and are mountable on either wood or concrete floors, porches, steps and walkways.
Prefab Railings
Other types of prefab railing are more common today than in previous generations. Two styles in particular are prefabbed wood railings and prefabbed composite railings. Purchase these railings as complete rail sections that can be mounted as a single piece between two corner, or newel posts, or as individual spindles and rails. Wood/plastic composites are a hardy choice for outdoors and come in a variety of colors and styles, while wood railings are available in raw, wood, primed wood or treated wood for outdoor use.
Log Railings
Cut your own railings from surrounding pine or other long, straight branches for a rustic look. These types of railings can be installed with the bark on or with it removed to expose the beautiful wood grain and knots and provide a smooth rail. Fasten horizontal rails in mortise holes in the sides of posts or fit them to the top. Use smaller branches to create vertical spindles that are fit into a top and bottom horizontal rail.
Panel Railings
Use plywood or wide hardwood boards with decorative cutouts in place of spindles between the top and bottom boards for a Northern European mountain cottage look. Use a jigsaw or band saw to cut out the decorative details and then stain or paint the panels in your choice of color. Cut a dado, or groove, into the bottom of the top rail and top of the bottom rail. Fit the panels in between to fill the space, securing the rail and adding a unique decorative element.