Cheap Window Covering Ideas
Window coverings do not have to be expensive curtains or custom-fitted blinds. Save cash by making your own window treatments out of repurposed materials; no sewing needed.
Simple Curtains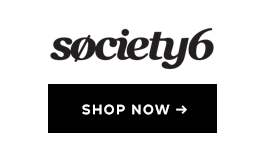 Turn tea towels or hand towels from a discount store into cafe-style window treatments for a kitchen or bathroom window. Attach curtain ring clips to each towel, aligning each towel vertically for a long curtain or horizontally for a short one. A burlap feed bag, grain sack or coffee sack adds a rustic touch when used as a curtain in a similar fashion. Use a sack embellished with printed words or an image of a cow, for instance, or decorate it yourself with a rubber craft stamp and fabric paint.
Privacy Film
Frosted translucent contact paper serves as custom-fit window privacy film that still allows plenty of light to shine through. Measure the window; then cut the contact paper to fit each pane or panel. Decorate translucent contact paper with words or designs using paint pens, acrylic craft paint and stencils matching the room's theme, such as grapes for a wine-inspired room, or seashells in a bathroom. For a layered effect, place an opaque colored contact paper over the clear film and cut out large designs such as flowers or a coffee cup, cutting through the opaque film only. Light shines through the cutout portions while maintaining privacy.
Tissue-Paper Treatment
Create a colorful translucent effect -- even a faux stained glass window -- using tissue paper in non-bleeding colors. Cut a piece of white or light blue tissue paper to the size of the window pane, making a frame for it that perfectly fits the window pane using cardboard or poster board. Use a thin layer or school glue or decoupage medium to attach additional pieces of tissue paper in assorted colors, creating stained-glass window designs for a high dining room window or a garden scene with sunflowers and ladybugs for a young child's out-of-reach window. Press the cardboard frame to fit snugly in the window frame. If you enjoy the look, make several themed versions of the tissue-paper treatments, swapping them out as seasonal decor, such as falling autumn leaves, a winter snow village or a boat sailing.
Revamp a Roller Shade
Inexpensive plain white roller shades may provide privacy, but, stylistically, they can leave a lot to be desired. Revamp a plain roller shade by painting a design on it with acrylic paints, such as a city skyline or a fake view of a forest or a beach. Decoupage fabric or paper pieces over the inside-facing portion of the shade to give it a theme, such as sheet music for a musician's room, or vintage kitschy food and appliance advertisements for a kitchen window. An outdated roll-down map from a salvage yard or thrift store may be used in place of a roll-down shade for another look.