ADO Wrap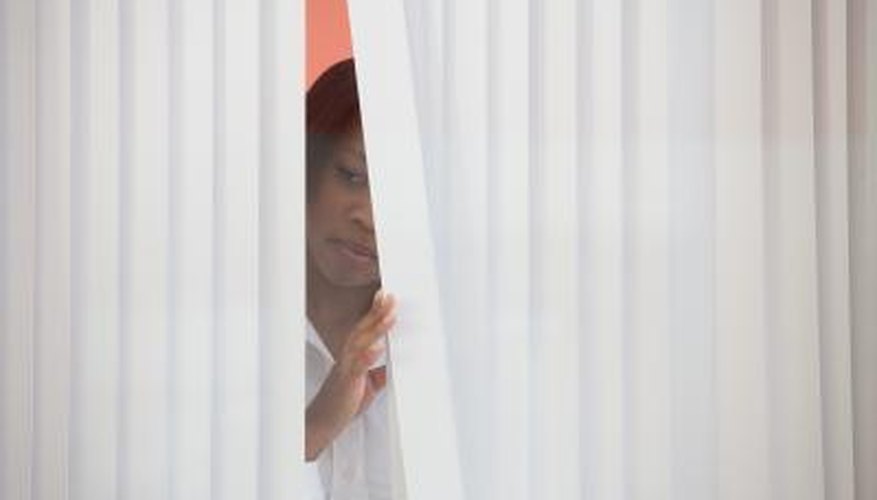 ADO is a subsidiary of ADO International, a German company established in 1979. They feature eco-friendly fabrics that do not contain allergenic dyes, pesticides or formaldehyde. All fabrics created by ADO are backed with a 5-year guarantee. ADOwrap is one of several window treatments in the company's lineup.
The ADO Wrap series offers fabric to cover vinyl vertical blinds. The blinds still open and close in the normal fashion, but the fabric wrap acts as a slipcover. The single, continuous piece attaches to the top and bottom of the vanes with drapery snap tape. The result is a pleated look for your existing vertical blinds. The wrap can be removed, machine washed and then reattached for easy maintenance. The ADO Wrap comes in a variety of colors and styles.
ADO Cordon
The ADO Cordon window treatment provides a retro touch to any room. This drapery, designed in a string fashion, enhances natural light while creating different lines and shapes in a room. This treatment will also work well as a room divider to provide privacy to a section, such as behind a couch to distinguish a living area. The Ado Cordon is flame retardant and machine washable. It comes in a variety of colors, including coral, tangerine, maize and turquoise.
ADO Crown
Add to your existing window treatments using the Crown layer. The pleated construction works as a topper and can be embellished further with beads or banding. The material is machine washable and will not stretch, fade or shrink. It's available in colors to match any room.
ADO Crystal
This window treatment will make your room glow with Swarovski crystals and smooth, silky fabric that creates a lively design. This treatment comes in two colors, champagne mist and creamy beige, and can be hand-washed with no risk of stretching or fading.
ADO Glide
The ADO Glide allows you to mix and match fabrics to create a contemporary window treatment. This treatment also works well to divide or section any room. The Glide provides easy back-and-forth motion and splits at the left, right or center section. A weighted bar, attached to the end of the fabric, gives it straight lines and a slick appearance. The Glide comes in a wide variety of color options and is machine washable.