Most Popular Paint Colors for a Bathroom
Wall color helps set the mood in a bathroom. While high-gloss sheens were once the standard finish for bathroom walls, matte paint finishes are being used to create a more refined, elegant feel in modern bathrooms. When choosing paint colors for a bathroom, always bring samples home to view under the lighting in the room. Compare the samples with the existing colors of the tile, flooring and counters to avoid an unflattering mix of clashing undertones.
Natural Neutrals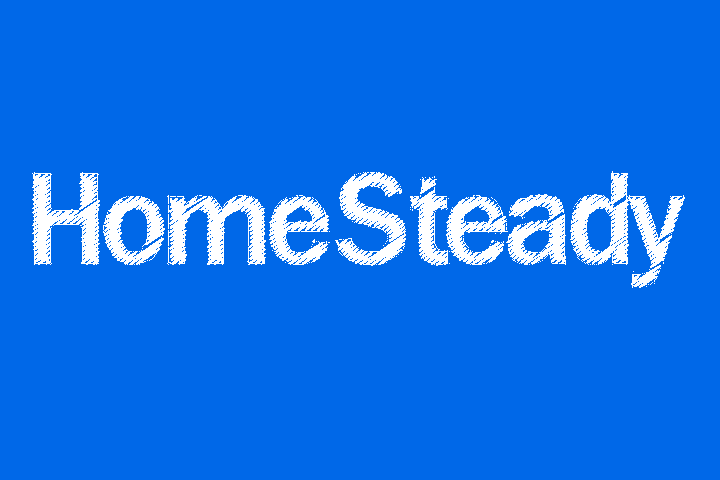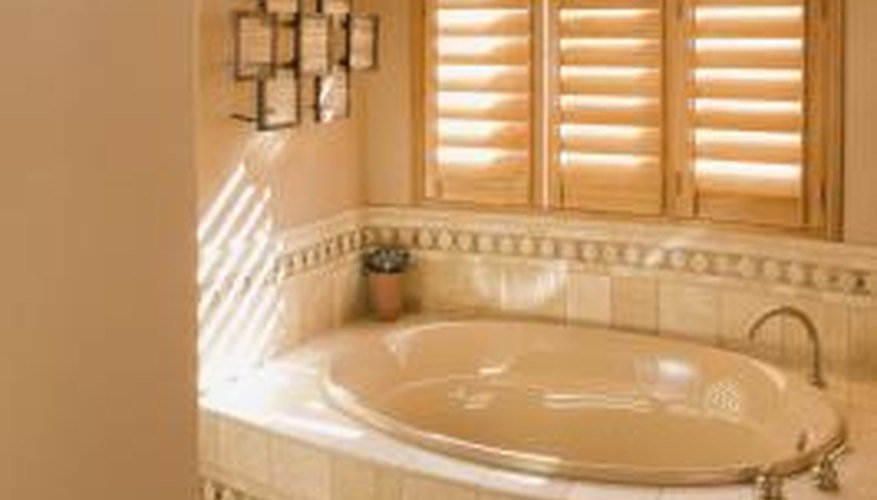 The simplicity of a Zen, spa-like bathroom is an appealing and trendy look for modern and contemporary bathrooms. Benjamin Moore design expert, Sharon Gretch, indicates neutrals are by far the most popular colors for spa bathroom design. Gray has become the go-to neutral for designers, and is the third most popular color for spa bathrooms after beige and white, according to Realtor Magazine. Julie Holloway and Anisa Darnell at Milk & Honey Home recommend Benjamin Moore's Sparrow, combined with natural materials such as a jute rug or matchstick blinds. Designer James Wheeler recommends pairing beige tile with Smoke Embers by Benjamin Moore. For a warm mix of beige and gray, go "greige" with Manchester Tan. Muting a color makes it appear neutral, and muted tones of blue and green are also favored spa colors for bathrooms. Sharon Gretch points to Benjamin Moore's Gray Wisp for a cool hint of blue or Spa for a tinge of green. MJN Interiors suggests deep earth tones for those who like darker colors, such as rusty red, chocolate brown, moss green or ocher.
Popular Theme Palettes
Beach themes give a bathroom a refreshing, casual feel. Pale or muted blues paired with crisp, white trim and cabinetry and soft, sand-colored tile create the perfect beach vibe. Professional painting company, Painter 1, recommends Drizzle by Sherwin-Williams for a gorgeous beach-inspired hue.
For the Old World feel of a Tuscan bathroom, use warm, earthy colors on walls. Terra-cotta, gold, burnt orange, mustard and ocher provide a rich backdrop for rustic aged-wood cabinetry, copper or oil-rubbed bronze sinks and faucets, and wrought-iron hardware. Faux texture applied with a color wash adds depth and dimension, resembling the look of aged plaster. For golden yellow walls, use Lion Yellow for the base coat and Golden Mist for the top coat -- both by Benjamin Moore. Include accents in olive or sage green, cobalt blue, poppy red and deep purple or plum.
Architectural Inspiration
Let the architectural style of your home guide you in choosing bathroom colors. In Victorian homes, bathroom color palettes include soft neutrals of white or gray paired with dusty yellow or gold, powdery blues, muted greens or muddy pinks or purples. Floral wallpaper or textured paint finishes resembling Venetian plaster complement the elegant lines of vintage pedestal sinks and clawfoot bathtubs. Look to Valspar's National Trust Historic Colors for Victorian-inspired hues such as Lyndhurst Victorian Rose or Lyndhurst Duchess Blue.
Mid-century style bathrooms featured some of the most colorful palettes to date. Aqua blue and pink were common colors for porcelain and tile. These colors were often paired with white, gray, turquoise, chartreuse, lavender gray, avocado or coral walls. You can find many of these colors in the Sherwin-Williams Suburban Modern Interior Historic Colors collection.
Feel-Good Colors
Color inspiration can also come from colors that make you feel good or that brighten the bathroom. Make the most of incoming natural light by bathing walls in white. Glidden's Morning Hush White adds a dewy, fresh feel to a small, intimate space. Crisp, white trim and light beige accents keep the look clean and casual.
Warm, orange-based hues of peach and apricot, such as Benjamin Moore's August Morning -- or tints of beige, tan and pink -- flatter skin tones while also complementing dark wood and shades of brown. For a dramatic look, pair dark and light colors. Mocha brown or charcoal gray walls with bright, white trim make bathrooms feel rich and sophisticated.
Energizing colors can bring a bathroom to life and help boost your mood on sleepy mornings. Sunny, cheerful shades of bright yellow work beautifully with neutrals of gray and white. Brilliant colors such as Behr's Caicos Turquoise and Benjamin Moore's Coral Gables create a vibrant, tropical feel.
References
Resources
Writer Bio
Michelle Radcliff owned a retail home furnishings business for eight years. Radcliff offers decorating advice on her blog, Home Decorating News, is a regular contributor on interior design at LoveToKnow.com and earned certification as an interior decorator from Penn Foster College in 2013.
Photo Credits
Jupiterimages/Stockbyte/Getty Images
More Articles