Stucco Color Ideas
Stucco is a strong and versatile building material that can be used on indoor walls as well as the exterior of buildings. The color palate available for stucco is immense, and the possibilities are nearly infinite. Plasterers are able to add color to the stucco itself. Additionally, it is possible to paint over stucco with specific exterior paints to give it an instant color update. Color options are only limited by availability and imagination. Some popular color ideas include neutrals, blues, greens and yellows.
Neutrals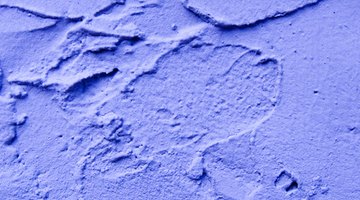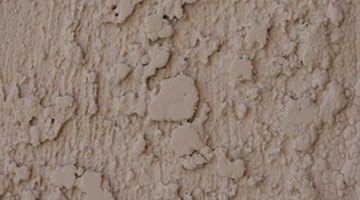 Neutral colors are popular since they are easily accented and coordinate with a variety of settings. Stucco company Merlex Stucco offers neutral shades such as "Moroccan Sand," "Caramelo," "Café Mocha" and "Oatmeal." All of these colors are variations of beige, ranging in pigmentation and shading. Neutral colors can vary, some with warm, red undertones; other neutrals may have cool, blue undertones. Using a neutral beige can give the stucco a classic Spanish or Mediterranean appearance.
Blues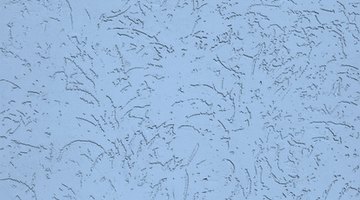 Blue colors are available in a variety of shades. Merlex Stucco offers blue shades such as "Nantucket" while El Rey Stucco has "Denim". Additionally, many home improvement stores carry paint which can be used to paint over stucco, increasing the variety of blues from which to choose. Blue shades can have green undertones (such as turquoise) or purple/red undertones (such as periwinkle). Blue hues can provide a country or beachy appearance to the exterior of a stucco home.
Greens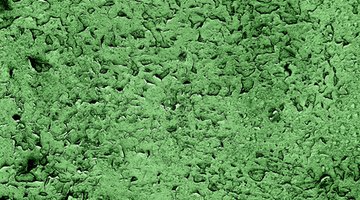 Green colors can range from soft and soothing to deep and striking. Merlex Stucco offers green colors such as "Jade," "Honeydew" and "Mystic Pine," all of which vary in intensity and color saturation. Colors range from those with yellow undertones (such as olive green) to blue undertones (such as seafoam green).
Yellows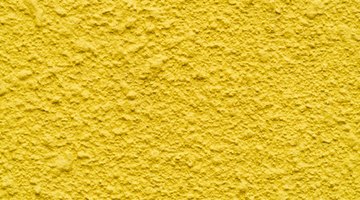 Yellow shades can lend a summery, bright appearance to stucco. El Rey Stucco offers yellows such as "Cameo" or "Bamboo;" Merlex Stucco carries yellows such as "Laguna," "Butterscotch" or "Haystack." Paint companies, such as Behr, carry paints which can be used to paint over stucco. Behr carries yellows ranging from those like "Cornmeal," with orange undertones, to "Wild Grass," with green undertones.
Whites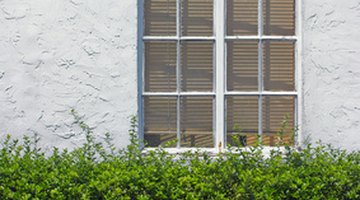 White stucco is crisp and can provide a country, stately or calm appearance to stucco. Merlex Stucco offers whites ranging from the stark "Glacier White" to off-whites such as "Navajo White" or "Bisque".
References
Resources
Writer Bio
Caryn Anderson combines extensive behind-the-scenes writing experience with her passion for all things food, fashion, garden and travel. Bitten by the travel bug at the age of 15 after a trip to Europe, Anderson fostered her love of style and fashion while living in New York City and earning her degree at New York University.
Photo Credits
blue stucco image by jimcox40 from Fotolia.com
stucco texture image by MAXFX from Fotolia.com
wall design image by Samuray from Fotolia.com
green wall texture background image by Nataliya Hora from Fotolia.com
background of the texture wall bright yellow colour image by Irina Igumnova from Fotolia.com
window on white wall with flowers image by Bo Widerberg from Fotolia.com
More Articles