Ideas for Painting Bathroom Cabinets
Forget about disconnecting the plumbing and possibly scarring the walls to take out an existing bathroom cabinet and install a new one, electing instead for a new "paint job." Bathroom cabinetry painting ideas include those that work around decor color or cabinet condition. Explore style directions and paint techniques to help you master the look you're after, prior to prying open a can of your favorite color.
Tone It Down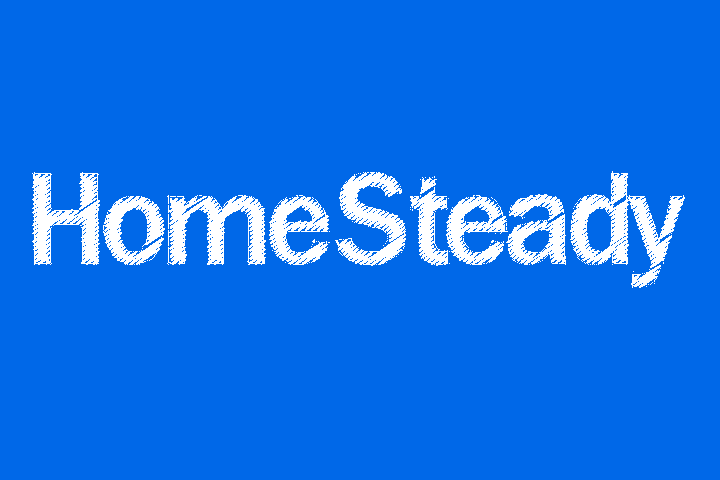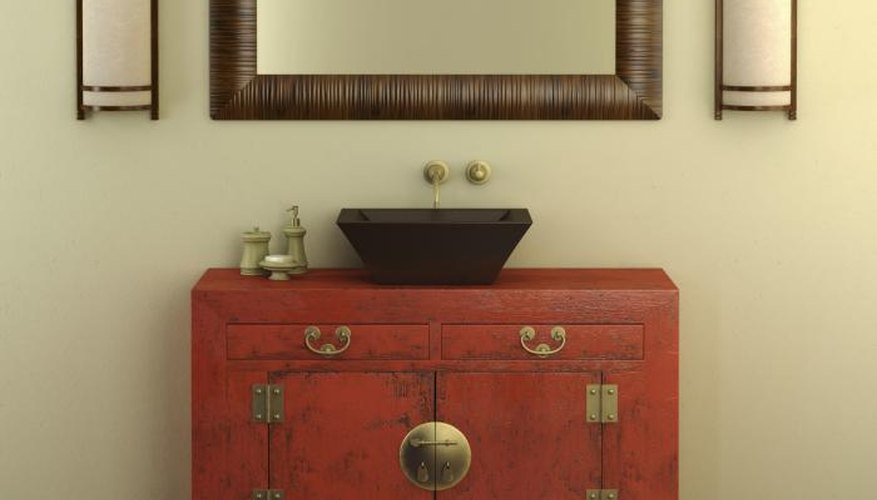 A dark cabinet or one with a "heavy" wood tone seems to push forward into a small bathroom, especially when it's backed by a pale-colored wall and surrounded by light flooring, tilework and tub and shower fixtures. By painting dark cabinetry a pale neutral color -- dove gray, tan, buttermilk -- you bring it more in line with the bathroom's other neutral or pale hues for a blended effect. Rather than aiming for like hues, opt for similar saturation levels or color weights; combining light-colored tones creates depth, trading "blah" design for pleasing balance.
Bossy Color
If your bathroom flaunts intense or seemingly awkward color on the walls, floor or countertop, let that direct your cabinetry paint choice. Examples include a pale aqua cabinet to slightly offset sea-green walls or barely coral paint to complement bluish granite. If you prefer, simply finish ding-free cabinetry with high-gloss, high-contrast white paint to give the room's vivid colors even more design power.
From Old to Elegant
Refinish dated, slightly scraped or worn cabinets with an air of timeless elegance by using one paint technique or another. Crackle paint, for example, helps to disguise blemishes, while layered paint colors, sanded at the places at which wear naturally occurs at the corners and along drawer edges, appear vogue vintage, like a treasured flea-market find. Use a two-tone effect to highlight a good-looking profile, unusual cabinet shape, or attractive door-and-drawer trim details.
Goodbye, Unwanted Wood or Lame Laminate
Color-wash, white-wash or dry-brush a timeworn wood cabinet to "calm" an unwelcome tone with hazy white or uplift the grain with a hint of contemporary, unexpected color, from stormy-sea gray to peridot green. Over smooth, pristine, but otherwise unattractive laminate cabinets, go for glam with mirror-effect paint or an industrial edge with metallic paint.
Smooth, Scratched or Patched
Your cabinet's condition or existing finish determines prep and new finishing choices. A smooth cabinet, such as one wrapped in laminated panels or with a high-gloss varnish, for instance, won't grab the paint without a light sanding. On old or worn cabinets, high-gloss paint casts shadows, amplifying warps, unfilled scratches or other imperfections; washable, moisture-friendly, semi-gloss paint won't hide flaws, but its lower sheen value won't overly exaggerate their visibility. You're not stuck with the existing drawer or door hardware; if you like, swap one-hole knobs for two-hole pulls, or vice versa, hiding exposed screw cavities with wood putty.