Borax and Lemon Juice
Stainless steel sinks are both cost-effective and easy to maintain when the correct cleaning techniques and supplies are used. Special cleaning products are made for removing stains from stainless steel sinks, as well as for general cleaning. Nonabrasive cleansers can be used as well, but both types of products have high chemical content. Reduce chemical exposure in your home and clean your stainless steel sink with natural homemade cleaners. .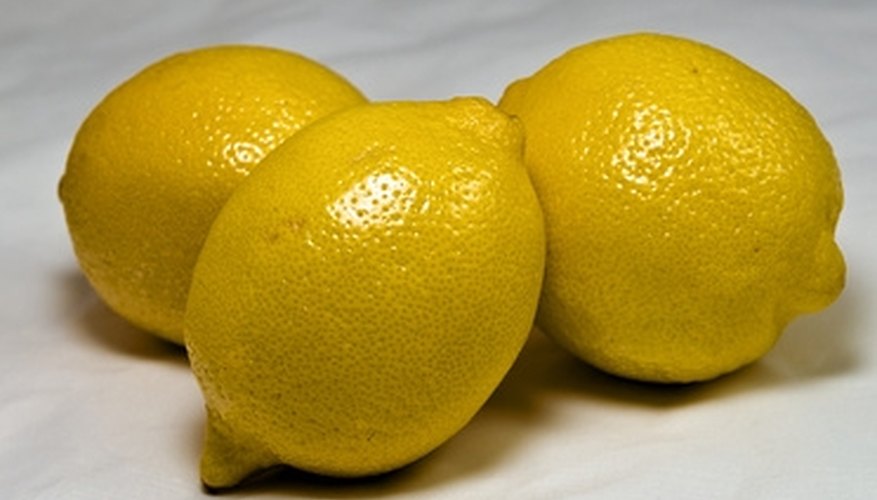 Clean spots and stains from stainless steel sinks or give the sink a good once-a-week cleaning with a mixture made of 1 cup borax powder and juice from one-half of a lemon. This paste can be applied to the surface of the stainless steel sink with a sponge and allowed to sit on a severe stain or simply be scrubbed into the surface for a general cleaning. Borax is a natural cleaner used for many household cleaning tasks and lemon removes stains while also serving as a natural deodorizer. Leftover lemon and borax paste can be stored in a plastic zip bag or sealed plastic container so the paste is always available for cleaning or stain removal on the stainless steel sink. Ensure the paste is kept in a location where children or pets can't get to it as the borax can be toxic.
White Vinegar
White vinegar is one of nature's most versatile and effective cleaners. This inexpensive product, often purchased for cooking, helps to cut grease, remove stains and odor and fight mold and mildew. White vinegar is a mild acetic that is safe to use on stainless steel sinks full strength or diluted half and half with water. Spray or wipe white vinegar onto the surface of the stainless steel sink and wipe it off with a sponge. Treat severe stains by letting the vinegar sit on the stain for a few minutes before rinsing or wiping it off. The use of vinegar to clean stainless steel sinks also has the added benefit of killing mold and mildew spores, so regular use of vinegar will prevent mold and mildew from forming on or around your sink.
Ammonia
Ammonia is a general, all-purpose cleaner, often used for cleaning kitchens, bathrooms or synthetic tile floors. One cup of ammonia mixed in with 1 gallon of warm water makes an effective cleaner for everyday cleaning of stainless steel sinks, but also removes stains caused by food, rust, coffee and tea. Apply ammonia with a soft sponge, cloth or scrub brush to avoid scratching the surface of the stainless steel sink.