Acrylic Shower Repair
Acrylic showers are found in at least one bathroom in most homes. They are a quick and cheap way to revamp a bathroom, but since they are made of plastic, they tend to deteriorate in time. When cracks or minor holes first appear in your shower, a putty repair kit may be all you need to remedy the problem. However, as the shower ages and becomes more worn with use, you may want to think about either relining your shower with a new acrylic form or ripping everything out and installing a brand new shower.
Liners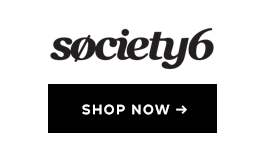 If your acrylic shower has extensive damage or is worn out, relining the area is a quick and efficient option. Replacing the liner requires no demolition or mess in your bathroom; you will essentially place a new skin over your existing tub and shower. The entire process can be completed in an afternoon and is an easy do-it-yourself project for homeowners. Liners come in various colors and can be purchased or ordered at a hardware or home improvement store. You want to ensure you correctly measure your shower's dimensions so that you purchase the correct size. If you only need to replace certain items in your shower, you can buy specific liner parts, such as the shower pan or the surrounding walls. Replacing only what is needed can definitely save you money. A downside to liners is that they cover up problems and do not fix them. If you have mold or mildew problems, using a liner to cover an existing tub can only exacerbate the problem.
New Shower Installation
Starting from scratch is another option when you have problems with your acrylic shower. If you feel the damage to your existing shower is too great or it is simply too worn, installing a new shower may be your best bet. Most new acrylic showers come in three parts; a shower pan, the surrounding wall pieces, and a set of doors. If you opt for a less expensive shower, you may only have two pieces; the tub and wall pieces. You will need to use a shower curtain if you choose this option. Installing a new shower should only take a few hours; however, if you are not a skilled handyman, you probably will need a professional to handle the installation. Cuts may need to be made to the wall surrounds in order to fit your space, and any errors in this process can be costly.
Repair Kits
Minor cracks and blemishes in your acrylic shower do not necessarily mean you have to redo your whole shower. If the crack you are dealing with is less than six inches or the hole is smaller than the size of a quarter, you can save hundreds of dollars and make the repairs yourself. If your problems are larger, you are better off with one of the above listed options. If repair is a possible solution, you can pick up an acrylic shower repair kit at most hardware stores for around $20. The repair tube contains a putty-like substance that is used to fill the hole or crack. The putty comes in various colors, such as almond, white and brown. Your kit will also include a putty knife and a sponge. The first step in repairing a damaged area is making sure it is completely clean. Then, using your putty knife, spread the putty over the affected area. Make the surface as smooth as possible and allow it to dry according to the directions from your kit, usually around 24 hours. When it is dry, use sandpaper to rid your shower of any bumps or rough areas.