What Is a California Closet?
Table of Contents
A California closet is a colloquial name for a closet designed and installed by California Closets, a home furnishings company with operations nationwide. The closets are known for being stylish and maximizing space in a closet.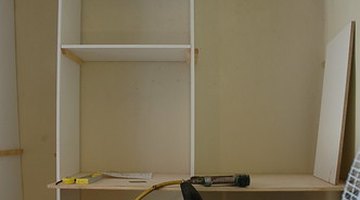 Who Owns California Closets?
California Closets is owned by The Franchise Company, which is a subsidiary of the FirstService Corporation. The FirstService Corporation is a publicly traded company that trades on the NASDAQ exchange under the symbol FRSV.
When Was California Closets Founded?
The California Closets Company was founded in 1978 by an 18-year-old college student who designed a closet system to maximize space in his dorm room.
Franchising Opportunities
California Closets offers franchising opportunities to individuals who are interested in starting a franchise in their area. The company requires that individuals have experience in operating a business and a minimum net worth of $500,000.
Locations
California Closets has more than 100 franchised locations from Alaska to Florida. The company also has international operations in Mexico, Canada and the Dominican Republic.
Products
California Closets has four different collections, including Classic, Suite, Home Office and Garage. The collections are offered in 18 different finishes, and customers can add accessories and other options.
The Process
California closet systems are custom-made to fit efficiently into each closet that one is designed for. A designer will come to the house or apartment to measure the closet and have the buyer pick out different finishes and accessories. After the system is custom built it is then professionally installed by company staff.
References
Photo Credits
Image by Flickr.com, courtesy of Wonderlane
Image by Flickr.com, courtesy of Wonderlane
More Articles