Description of Spanish Style Homes
Table of Contents
Using three separate cultural influences, a Spanish style home is composed of characteristics of Adobe Indian Pueblo, Spanish mission and Mediterranean accents. Often referred to as Spanish colonial revival, Hispanic or Spanish eclectic, this style is commonly found in the Southwestern United States.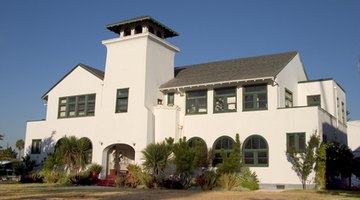 Adobe Indian Pueblo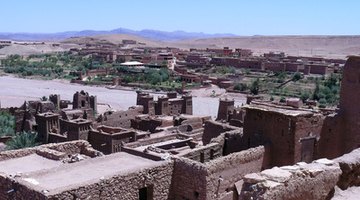 The Adobe Indians first used sun-dried building blocks covered with mud to build Pueblos. Flat roofs, deep door openings and windows and benches that protrude from walls are common features.
Spanish Mission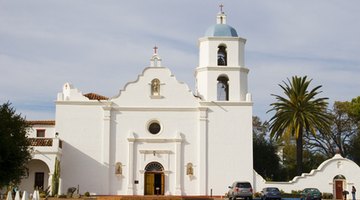 The Spanish adopted the Pueblo features and created their own designs, often mimicking mission churches that featured red tile roofs, rounded windows and smooth stucco siding.
Mediterranean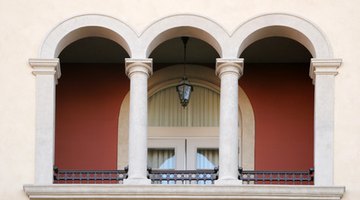 Mediterranean or hacienda style homes are often characterized by two stories and high ceilings which are usually accented with rough-hewn beams. Courtyards and garden walls with lots of stone and brick dominate outdoor areas.
Creating a Blend
Spanish Pueblo, mission style and Mediterranean homes began to blend with one another during the early 1900s in the Southwest United States. The red tile roofs, smooth stucco siding and deep door openings of the Spanish themes blended with Mediterranean arches, balconies and wrought iron detail.
Festive Designs
Architect Bertram Grosvenor Goodhue is noted for bringing this style to California in celebration of the opening of the Panama Canal in 1915. It was at this time that San Diego became a port of call and a new style was desired apart from the normal Renaissance flavor to add a festive atmosphere.
References
Writer Bio
Kate Eglan-Garton is a professional writer, literary agent and editor. Writing since 1985, she is a past business owner, interior decorator and magazine editor that has used her knowledge to write interesting pamphlets and magazine articles. Her education includes certification in writing, a degree in interior design and an associates degree in business.
Photo Credits
hotel california #1 image by Aaron Kohr from Fotolia.com
hotel california #1 image by Aaron Kohr from Fotolia.com
pueblo arabe image by nuryudijes from Fotolia.com
san luis rey mission image by Craig Hanson from Fotolia.com
Mediterranean architecture image by MAXFX from Fotolia.com
More Articles