1992 Fleetwood 28X60 Manufactured Home Specs
Table of Contents
Fleetwood Homes built a number of models in 1992 in the 28-by-60 configuration, all part of the 4603 line. Some of the homes are quite similar and can be customized with a particular layout. Some differ only in name, depending on the region in which they were marketed.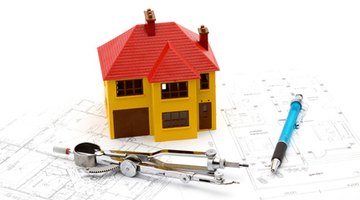 Square Footage
The homes in the 4603 line range from 1,539 square feet to 1,599 square feet. The difference in the usable square footage comes from the different layouts.
Bedrooms/Bathrooms
All models featured three bedrooms and two bathrooms. The master bedroom came with an attached bathroom with a soaking tub. All models offered a large master closet and a utility room.
Americana and Festival II
Models such as the Americana offered stretch options for the bathroom or master bedroom to make them larger. The Festival II offered room adjustments. It came standard with three bedrooms and a den but the den could be changed to a sunroom or fourth bedroom. This model also allowed for a regular master bath or a "glamour" version with an extra large soaking tub and wrap-around mirrors.
Harbor Springs Model
The Harbor Springs Model added a family room to the mix, giving both a living room and family room. The third bedroom could be replaced with a den. The Green Hill Series focused on those who like to cook, offering a large kitchen with an interior island area. There is even room for a second oven.
Customizing
The interior of the home could be customized with counters, flooring, wall coverings, fixtures, and just about anything else. The amount of custom work determined how long the home took to build. All homes could be put up in seven days or less.
References
Writer Bio
Pharaba Witt has worked as a writer in Los Angeles for more than 10 years. She has written for websites such as USA Today, Red Beacon, LIVESTRONG, WiseGeek, Web Series Network, Nursing Daily and major film studios. When not traveling she enjoys outdoor activities such as backpacking, snowboarding, ice climbing and scuba diving. She is constantly researching equipment and seeking new challenges.
Photo Credits
house blueprint and house model studio isolated image by dinostock from Fotolia.com
house blueprint and house model studio isolated image by dinostock from Fotolia.com
More Articles