How to Make a Rug Gripper
Rugs are a great way to add character to a room, protect the floor and stop coffee tables from sliding on laminates. The problem is that unless a heavy weight is placed onto the rug it will slip and slide across the floor.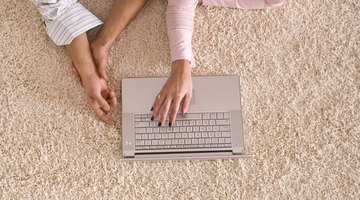 Things You Will Need
Double sided sticky tape
Scissors
There are a number of systems available for purchase that will keep your rug in place, such as anti-slip rug mats and spray on adhesives, but it is possible to make one cheaply at home.
Turn the rug upside down so the sticky tape can be applied.

Attach strips of double sided sticky tape about an inch from the edges, but do not take off the paper backing. For circular rugs, make a cross of sticky tape across the middle.

Remove the paper backing from the tape and place the rug where required.

Replace the sticky tape when the rug starts to slip again. The tape will naturally loose its adhesive qualities after a while.

Tip

A solvent cleaner can used to remove any sticky marks left by the tape on the floor.