How to Reset a Lennox Heat Pump
Heat pumps help to regulate the heating and cooling of a house by redirecting energy from the air outside the house to regulate the air temperature inside the house. Heat pumps are generally used with a supplemental power source to ensure that heating and cooling requirements are satisfied.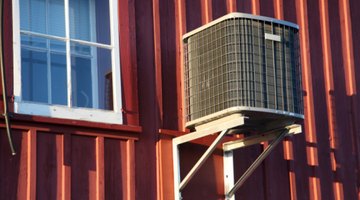 rewrite
References
Writer Bio
Chris Hanson started writing music, lyrics, and poetry in 2001 and began writing fiction and nonfiction professionally in 2006. Hanson was first published in the "Grand Forks Herald" in 2004. Hanson is an experienced Web programmer with experience with several operating systems and Web protocols. He completed his Bachelor of Arts in anthropology at the University of Minnesota in just three years.
Photo Credits
Jupiterimages/Photos.com/Getty Images
Jupiterimages/Photos.com/Getty Images
More Articles