History
The kits are designed for consumers who are just starting out in their own homes, dorm rooms or apartments, or are in need for a fast, inexpensive storage solution. Sauder kits are available at mass retailers, home improvement stores and online. Customers, however, cannot order Sauder kits through the company's website, but can use the site to locate stores from which they can buy the kits. .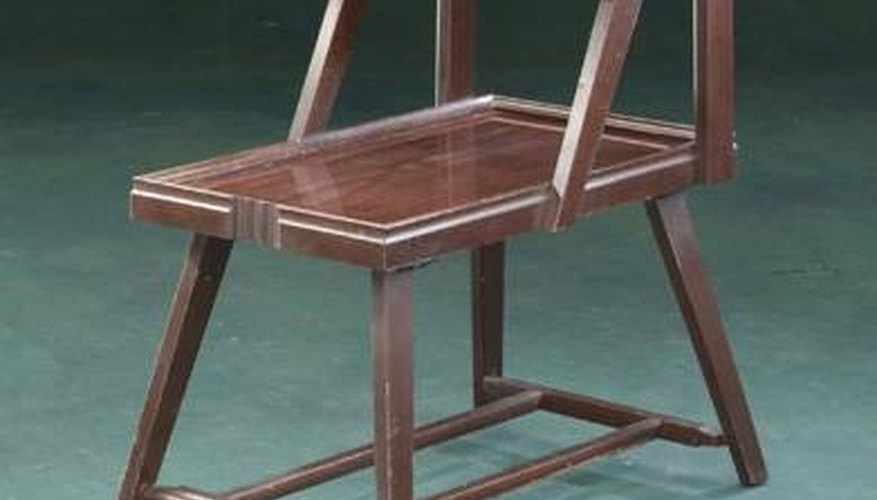 In 1934, Erie Sauder started a business by crafting furniture in a barn behind his home in Ohio. At the age of 30, he was making products, ranging from chicken crates to cabinets, that the local farmers and craftspeople needed.
Erie invented the "knock-down" table, beginning a new era in easy-to-assemble and inexpensive furniture. The table was packed flat in a box. When the customer got the table home, all he had to do was take it out of the box and assemble. No tools or hardware were required.
Sauder patented the "knock-down" table in 1953 and added a series of other small tables to the Sauder product line. Other lines followed, including furniture for every room in the house. The pieces came in several different finishes.
Products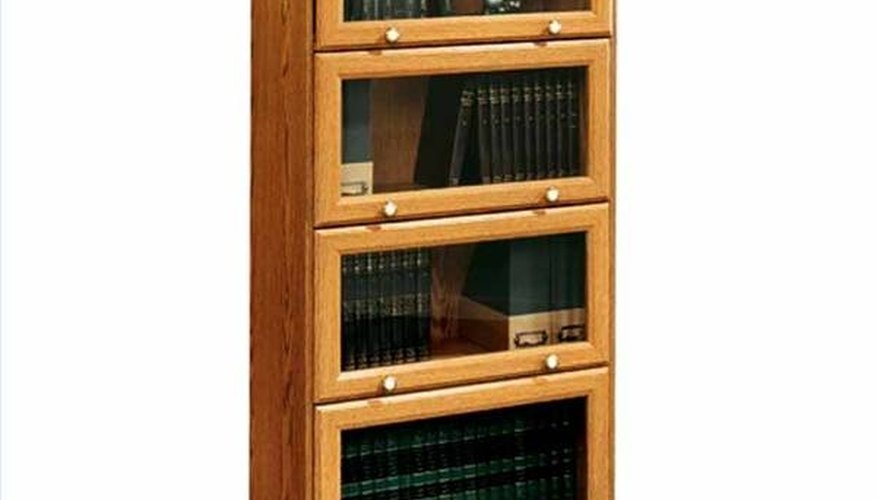 Sauder produces a wide variety of furniture to fit almost any customer need. The company's most popular products are tables, desks and bookshelves, but they also produce bedroom furniture, kitchen storage and shelving, and office furniture.
The furniture comes in a range of styles, from traditional to contemporary, and in a variety of finishes. Most of the products are made primarily of fiberboard, with wood finishes or wood veneer for cosmetic surfaces.
Sauder's computer desks and entertainment centers are crafted to fit most modern computer systems and electronics, including products to fit flat-screen and large-screen televisions.
Construction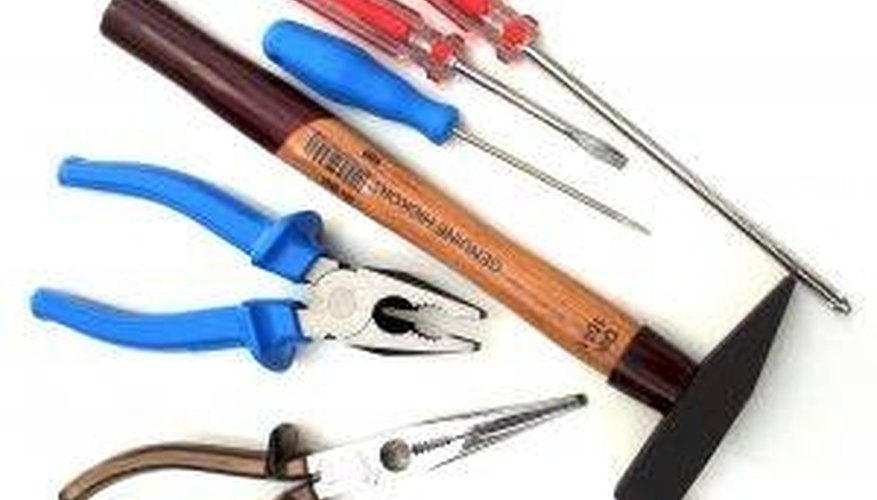 Assembly of Sauder furniture generally requires a few basic tools. A hammer, flat-head and Phillips screwdrivers, and a set of Allen--hex-key--wrenches are all that most consumers will find necessary to put together Sauder products.
Sauder often includes extra screws, nails, nuts and bolts with its products as well.
Where to Buy
Sauder products are available at many major retailers, office supply stores and discount stores and online through major e-tailers. The Sauder company website can help you locate where to buy a specific item, but you cannot buy products through the company site.
Pricing
Many consumers consider Sauder products to be an affordable furnishing option. Prices range from approximately $30 for a small bookshelf up to more than $400 for the top-line furniture products. Prices depend on where the product is purchased, how much material the product requires and from what material the product is made.