Open Floor Plan Furniture Layout Ideas
Some people dream of the large spaces and the fluidity between them that an open floor plan provides. Others curse them for creating cavernous rooms that can prove challenging to decorate. However, there are some simple design and decor tricks you can employ to make an open floor plan function well and look stylish at the same time.
Types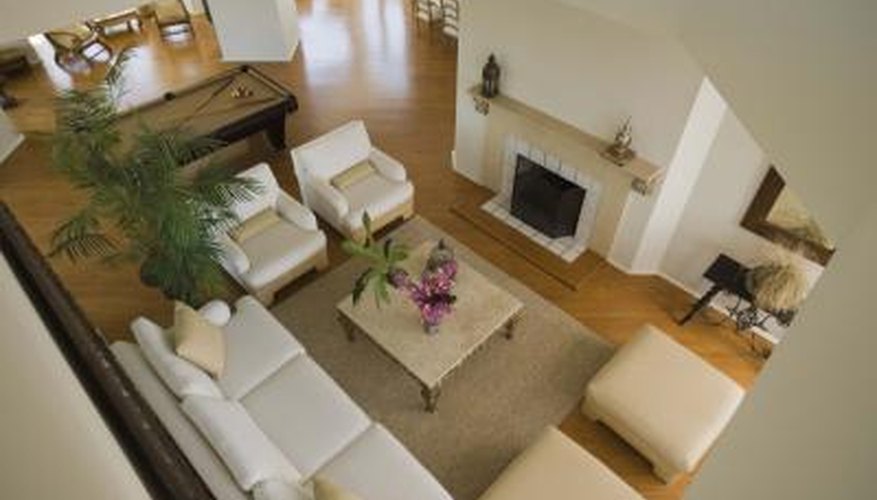 Several types of open space floor plans create diverse design challenges and opportunities. Combination live/work spaces often leave the ground floor more open for projects, business needs or art, and an upper living area that may also have open design features. Urban architecture often features large industrial spaces renovated into lofts with open design elements such as wall-less kitchens. Many contemporary homes include an open design floor plan combining the living room with a dining area and sometimes the kitchen.
Function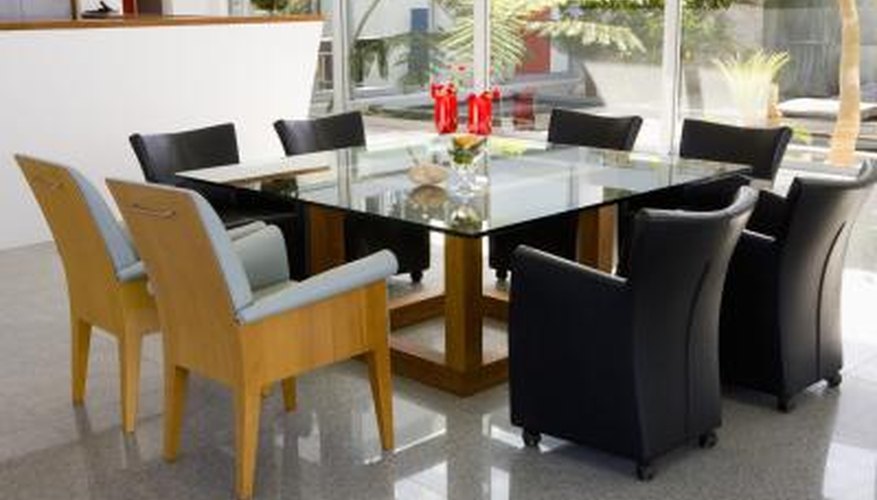 Plan furniture layout with function in mind. Rooms that see the most entertaining should offer flexible seating arrangements, space for expansion and conversation seating. A dramatic dining room table can be a focal point piece of furniture, especially if set under three pendant lights or a funky chandelier. Use benches or mismatched chairs for a bohemian look or go retro with '50s-inspired diner chairs. Nested chairs in a corner allow for quick additions to seating for dinner parties. Set up your living area with a love seat and an armchair in an L-shaped arrangement around a cocktail table or round coffee table.
Features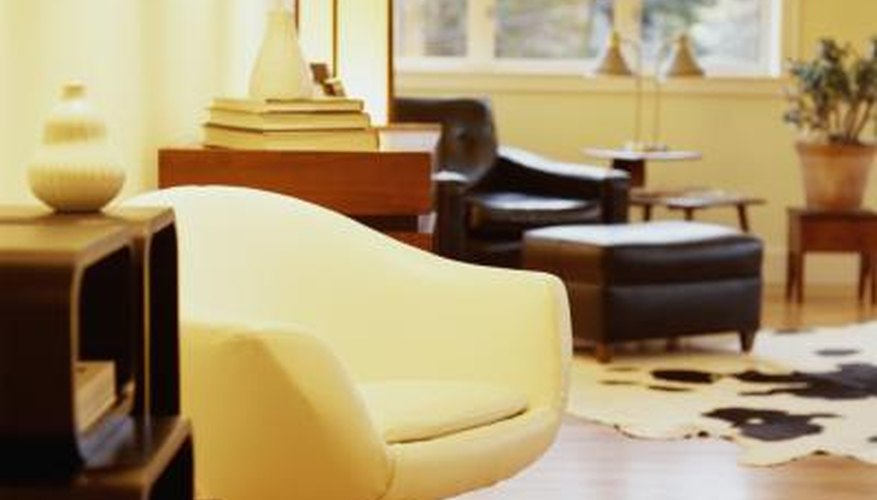 Furniture layout in open floor plans should punctuate the space. For example, a low ottoman and scattering of floor cushions transforms a simple picture window into a lounge. An overlooked corner becomes a breakfast nook with the addition of a bistro table set. Throw rugs, accent walls and wall art provide bright spots of color and establish a vignette within the larger space.
Warning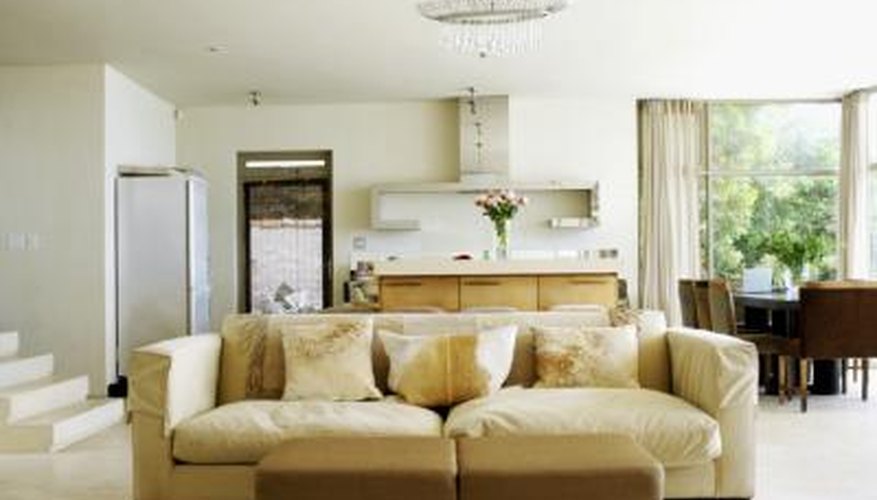 Avoid the classic decorating trap of pushing all furniture against the walls. Open floor plans require some definition, so try a couch to act as a divider between the dining room area and the living room area. If you prefer something more subtle, a low bench covered with throw pillows or a shoji screen offer lower profiles and are more easily moved. Add some surprising elements in the middle of an open space, such as a floor mural of carpet tile or an ornately engraved Moroccan coffee table.
Misconceptions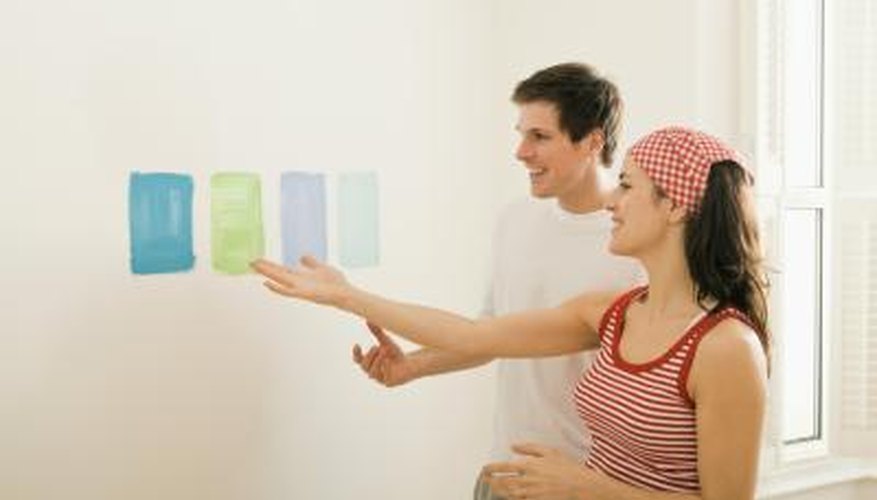 Many people assume an open space floor plan functions best if all walls have the same color. However, playing with color and accents can create visual pop and change the overall effect of the furniture layout.
A bright white ceiling adds a soaring sensation that you can complement with tall, skinny shelves, exposed rafters and furniture circled around picture window views.
A darker ceiling shade lends a more intimate feeling, which you can echo with soft surfaces and textiles scattered throughout the space.
Accent walls in poppy orange, lime green, cheerful periwinkle or sunshine yellow can establish a dramatic backdrop for a stark white couch in front of a minimalist coffee table or a pair of armchairs with a bold graphic fabric on top of a bright rug.