What Kind of Discount Can I Expect for a Dent on a New Refrigerator?
Buying a dented refrigerator will save you money. Depending on where you make your purchase, you can save a standard 15 percent at a home-improvement store up to 50 percent or more at a factory sale.
Home-Improvement Stores
Home-improvement stores generally discount their scratch-and-dent and refurbished appliances 15 percent off the regular retail or sale price, possibly more, depending on the severity of the damage. If you find an imperfection on a regularly priced refrigerator, bypass the sales clerk and go directly to a supervisor or manager who is authorized to offer a discount. Agree to purchase the appliance and take it home immediately for the best discount.
Wholesale Clearinghouses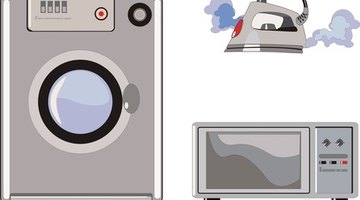 Wholesale clearinghouses buy slightly damaged or discontinued appliances in bulk. They offer the savings to consumers by selling at discounted prices from what you would expect to pay retail. They keep overhead low and tend not to have fancy showrooms. Do not expect a further discount from what is listed on the appliance because prices are already well below retail, sometimes as low as 50 percent off.
Factory Direct Sales or Outlets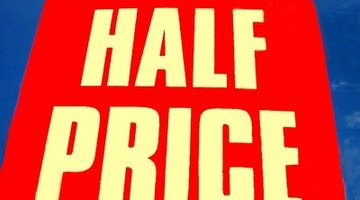 For the best prices on damaged or less-than-perfect appliances, buy directly from a factory at an outlet store. The best discounts come directly from factories because there is no middle man to mark up the prices for profit. For example, Sears Outlet advertises 20 percent to 60 percent discounts on everyday prices.
References
Resources
Writer Bio
Jennifer Dermody started writing in 1992. She has been published in "Running Wild Magazine," "The Green Book" environmental bid journal and local publications in the areas that she has lived all over the world. She is currently a licensed Florida real estate agent. Dermody earned her Bachelor of Arts degree in communications from Regis College in 1993.
Photo Credits
réfrigérateur image by dead_account from Fotolia.com
discount on the mind image by Dmitri MIkitenko from Fotolia.com
Domestic technics image by andrey polichenko from Fotolia.com
abstract,sign/symbol, half price sign.sale image by L. Shat from Fotolia.com
More Articles