Home Placement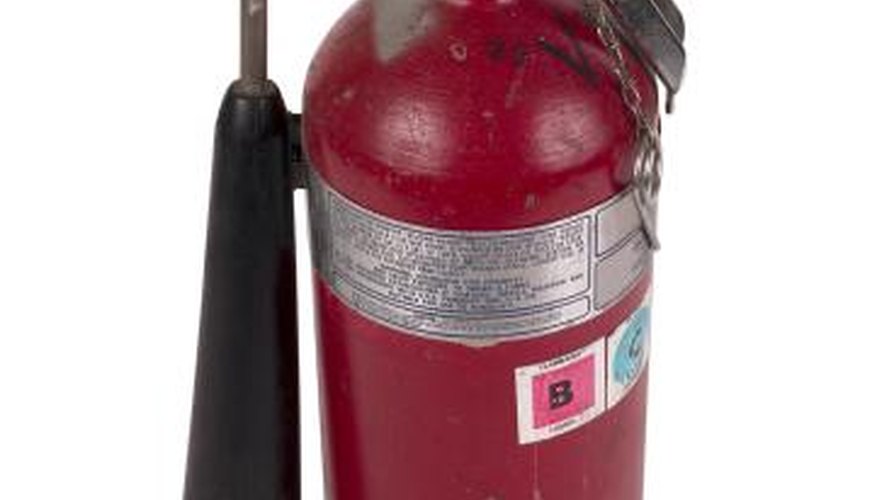 While residences aren't required to have a fire extinguisher, your insurance provider may provide a discount for each device you have in your home.
Store your fire extinguisher where you are most likely to need it, such as in your kitchen, garage or near the fireplace. Appropriate heights are normally between 3 and 5 feet, allowing you to access the extinguisher easily. In the kitchen, use an "all purpose" extinguisher appropriate for use on both grease and electrical fires.
Work Environment
Although the U.S. Department of Labor's Occupational Safety & Health Administration (OSHA) requires that employers must provide fire extinguishers for their employees that are easily identifiable and accessible, the agency does not specify exact locations or heights on the wall. OSHA suggests that workplaces and public buildings position the fire extinguisher with the handle about 3 feet from the ground but no higher than 5 feet. Position the extinguisher no less than 4 inches off the floor, where it may be overlooked, suggests the National Fire Protection Association.
Suggestions
OSHA requires at least one Class A extinguisher — used for combustible materials — for every 3,000 square feet of space. Locations using combustible materials should have an extinguisher within 50 feet of the workspace.