How to Find the Serial Number on a Kohler Faucet
Kohler is a trademark brand known for luxury kitchen and bath appliances that combine elegant designs and function. The serial number or product number on Kohler faucets is simple to find and allows customers to locate information regarding their particular faucet.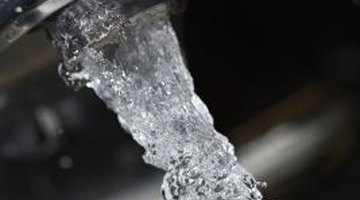 Step 1
Find the Kohler cold water supply line. It's made of copper and has a white tag around it that says "Cold."
Step 2
Look on the opposite side of the white tag to find the product number (P/N). Kohler refers to the serial or model number of a faucet as the product number.
Step 3
Write down the Kohler faucet P/N, a combination of nine letters and numbers. Use the product number to access model information such as warranty or service specifics.
Writer Bio
Taylor DiVico is a professional songwriter, content writer, fiction novelist and poet with more than 15 years of experience. DiVico holds a B.A. in philosophy from the University of Rhode Island and an M.S. from Syracuse University.
Photo Credits
Thinkstock/Comstock/Getty Images
More Articles