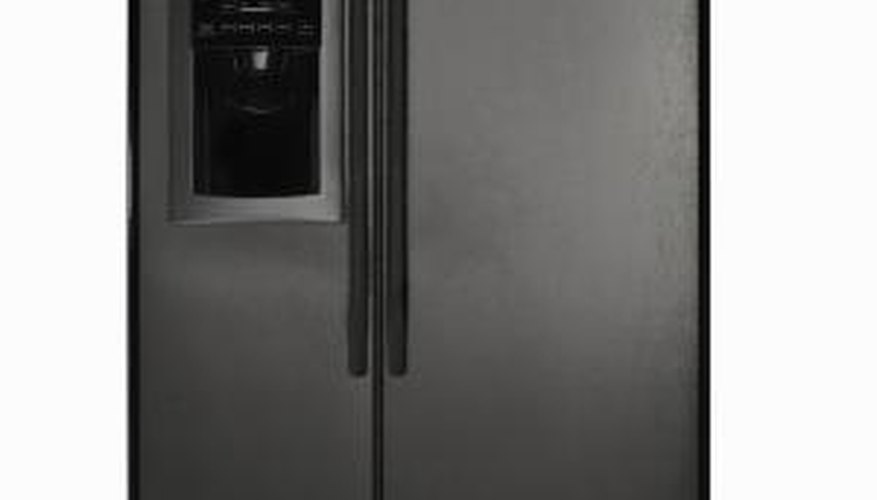 Water dispensers use your housing's water to provide a steady supply of cool water. But like all electrical appliances, the dispenser may need repairs and maintenance from time to time. If it isn't working properly or you suspect a leak within your freezer, disconnecting the water lines allows you to check for damages.
Step 1
Unplug your refrigerator from the wall outlet. Locate the breaker in your home's electrical panel that powers your refrigerator. Flip it to the off position. Remove any contents from the freezer section to a cool location to give you access to the internal filter.
Step 2
Pull the refrigerator from the wall to allow access to the back of it. Locate the T-shaped handle on the main water line running from your home's water source, usually the kitchen sink, to the refrigerator. Turn it to the off position.
Step 3
Empty the existing water from the dispenser into a glass or bowl. Locate the filter and fan housing, usually behind the top shelf in your freezer. Use a screwdriver to remove the screws, usually two or four, that hold on the housing's plastic cover. In some models, you need to remove the filter to access it.
Step 4
Locate the plastic clips on either side of the housing cover. Use the screwdriver to pop them out. Lift its front section off and set aside. The refrigerator's water lines attach to the side of the cover's back section. Use a pair of pliers to loosen the plastic nuts holding the water lines in place. The water lines are now disconnected.
Things You Will Need

Glass or bowl
Screwdriver
Pliers
Tip
In some refrigerator models, the back housing cover needs to be removed to reach the water lines. It is held in place by a clip attached to the top of the housing area. Use a screwdriver to pop the clip out of place.