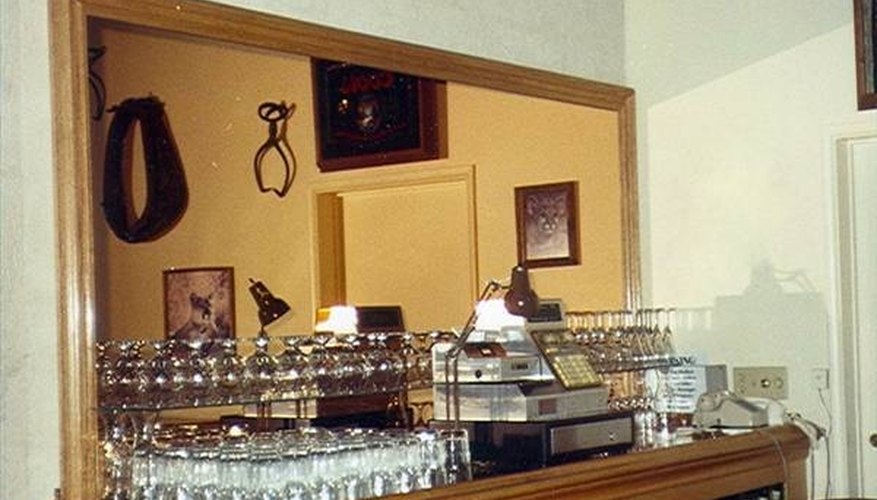 The appearance of glassware and colorful liquor bottles are visually appealing when caught in the reflection of a mirror. There are several ways to create your own bar mirror.
Shop for a large, attractive picture frame. The style of the frame should reflect the architecture and design of the bar. It might be gold and gilded, or a simple oak frame.
Measure the glass of the picture frame. This is the size of mirror you will need. Instead of a picture, you will hang a mirror in the frame.
Purchase a piece of mirror the size of the frame's glass. Glass comes in varying quality and color tones. A cheap mirror may look distorted when hung on the wall. The mirror should be the same thickness as the glass you removed from the frame.
Remove the glass from the frame and Insert the mirror. Reinsert the stiff cardboard backing in the frame, to give added support.
If you do not want a framed mirror, shop for mirror tiles, which have an adhesive backing.