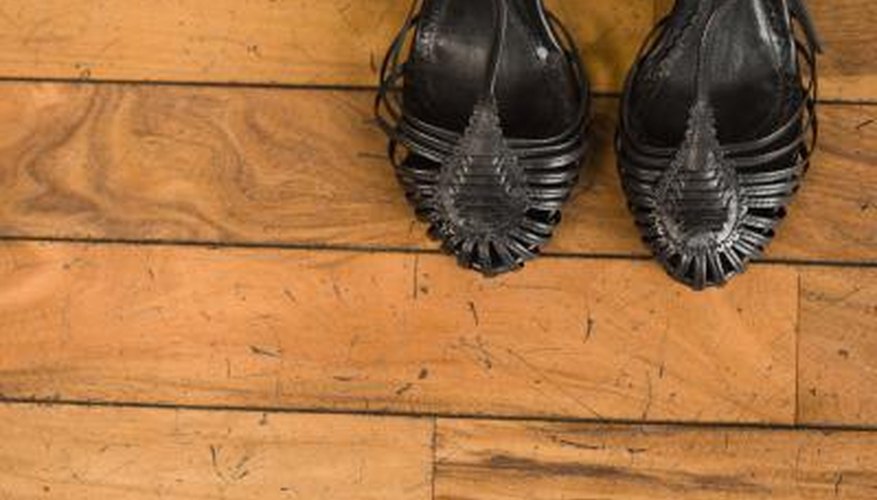 Gaps that appear between planks in flooring may disappear during the summer when there is more moisture in the air. These are "normal" gaps and generally do not need repair. However, "abnormal" gaps, as defined by the Wood Flooring Manufacturer's Association, are large or long gaps present year-round caused by movement in the subfloor, wood installed before it was properly acclimated, or improperly dried during the manufacturing process -- among other causes. These large gaps -- 1/16 of an inch or wider -- are best filled by shimming, as the wood expands and contracts and the shims do not crack like wood filler does.
Step 1
Sweep the wood floor and dispose of any surface grit with a dustpan
Step 2
Scrape out the gaps using a flat-head screwdriver or putty knife for thinner gaps. There might be old wood filler, impacted mud, and other debris settled in the gaps.
Step 3
Vacuum out the loosened debris from the gaps with a shop vacuum or other vacuum with a hose attachment. The better your cleaning job, the easier it will be to place the shims.
Step 4
Look at all the gaps. Determine how much of different widths you need, then use 1-by-4s or extra flooring boards and shave off narrow shims from their length with a tablesaw. It is recommended you have experience with a tablesaw, or find someone who does. It helps to have another piece of wood to push the board through when it gets close to the blade.
Step 5
Put wood glue on both side of the shim, and fit it into the gap. You might use more than one width for one gap, some are wider in the middle and taper at either end. Just break of the shims to make them the right length. It is almost better to have shims that are a little smaller than the gaps, so they fit easily.
Step 6
Wait for the glue to dry, overnight is best. Sand off any excess shim sticking up from the floor.
Things You Will Need

Broom and dustpan
Flathead screwdriver
Vacuum with hose
Hammer
Wood glue
Table saw
Wood
Sander
Sandpaper