How to Use Scarves on Sliding Glass Doors
Decorating a sliding glass door--even if you use it often as an entrance and exit--is similar to decorating a large picture window. Create an easy and inexpensive treatment with window scarves. These are long lengths of sheer or double-sided fabric, with either side suitable for display. Combine the scarves with sheer curtain panels or use them alone as an accent above the sliding glass door. Mount a decorative drapery rod for hanging the window scarf and you are nearly finished dressing your sliding glass door.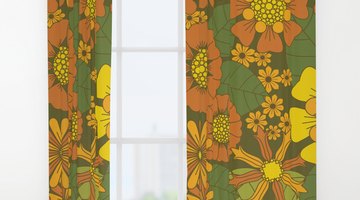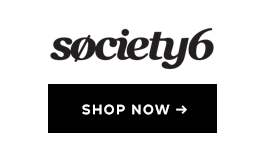 Mount the drapery rod so that it is level and centered; Use a rod that can extend 6 inches on either side of the sliding glass door. Position the drapery rod at least 3 inches above the top wood molding or above the curtain rod of the sheer panels (if applicable). Drill a small hole and use long wood screws or drywall anchors to ensure the drapery rod is secure.

Use the rope to measure the length of the scarf needed. Place the rope around the sliding glass door in the same way that you will place the scarf. Loop the rope over the drapery rod on the left side with the desired length hanging down the left side of the door. Arrange the rope along the top of the sliding glass door on the drapery rod. Loop the rope over the drapery rod on the right side and extend as much rope to hang down the right side as desired. Cut the rope at this point.

Purchase a scarf or scarves that will equal the length of the rope. Choose lightweight fabrics because draping is important to achieve the proper look. Use chiffon, silk, satin or lace for a window scarf that will gather and fold attractively above a window.

Attach the scarf or scarves in the fashion you planned. If you are using more than one scarf, conceal the point where they meet. Pin, tape or sew the ends together and tuck the seam into a fold of fabric.
Tips
Experiment with different effects while you are arranging the rope so that you will be able to create the look you desire. Loop the scarf or scarves several times around the drapery rod across the top of the window, or loop only once in the center and arrange a scallop draping down slightly on each side.
Scarf hooks and decorative sconces are attractive options that are simple to install and easy to use with a window scarf. Make a standard wooden or metal drapery rod even more eye-catching by adding decorative finials on each end.
Writer Bio
Kathryn Hatter is a veteran home-school educator, as well as an accomplished gardener, quilter, crocheter, cook, decorator and digital graphics creator. As a regular contributor to Natural News, many of Hatter's Internet publications focus on natural health and parenting. Hatter has also had publication on home improvement websites such as Redbeacon.
More Articles