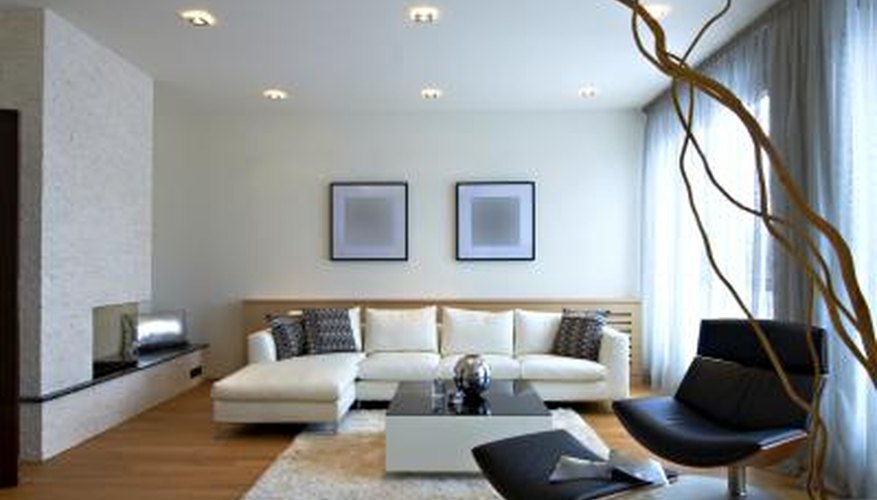 There are many different shapes, colors and size combinations you can create when you are choosing pillows for a sofa. Keep in mind that the overall colors of the room, the color(s) of the sofa and the effect you wish to create with the sofa pillows. Many designers suggest using an odd number of pillows for a pleasing arrangement. Choose the best-sized pillow for a sofa so that they add color and comfort without overwhelming the sofa and making it difficult to use.
Step 1
Pick as many pillows as you want for your sofa. The number of pillows depends on the decorating theme of your room. Modern decorating themes are minimalistic and usually involve an odd number of pillows on a sofa with each pillow placed strategically at a sofa cushion. Traditional decorating themes focus on symmetry with each side of a sofa having an identical sofa pillow arrangement. Country decorating themes are much more loosely designed with any number of pillows tossed casually anywhere on a sofa.
Step 2
Measure the distance from the top of the couch cushions to the top of the back of the sofa. This measurement helps to determine the dimensions of the pillows you select and is useful should you choose to make a pillow grouping.
Step 3
Make the dimensions of the largest sofa pillow you select approximately 5 inches smaller than the distance measured in Step 2. Place these largest sofa pillows in the back position so they rest against the back of the couch.
Step 4
Select smaller sofa pillows with dimensions that are approximately 3 to 4 inches smaller than the largest sofa pillows. Stack these smaller sofa pillows in front of the largest sofa pillows.
Step 5
Choose even smaller sofa pillows for accent, if desired. These pillows should be 2 to 3 inches smaller than the mid-sized larger pillows.