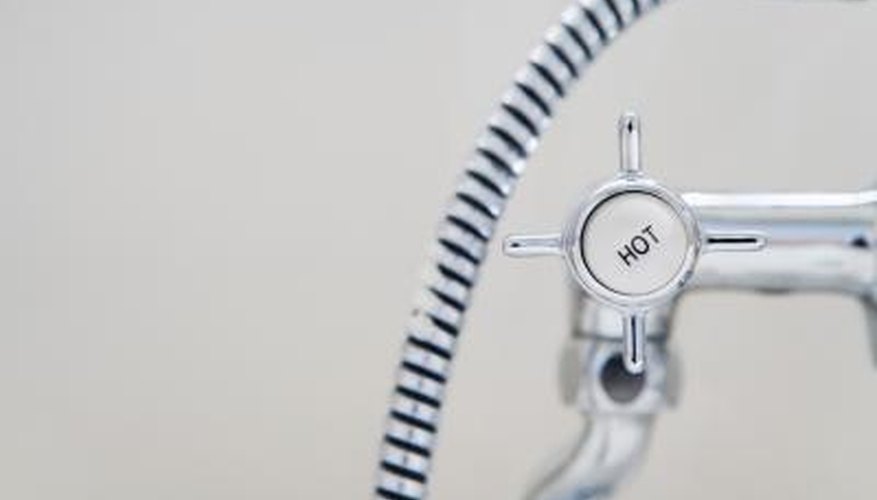 This will prevent the bottom of the tank from rusting or sustaining damage if water gets into the basement. You can create a stand for your water heater, at virtually no cost, by using a few cinder blocks or bricks to raise the water heater off the ground.
Step 1
Place two cinder blocks on the floor. You can also place four bricks in a square shape so that there is 1 ½ feet between each brick.
Step 2
Set a level over the cinder blocks or bricks to be sure that they are level.
Step 3
Place shims under the cinder blocks or bricks to make them level, if necessary.
Step 4
Take the water heater out of the box, if it was purchased new.
Step 5
Align the water heater so that the drain valve or faucet is facing forward.
Step 6
Lift the water heater up and place it on top of the cinder blocks or bricks and make sure it is properly centered.
Things You Will Need

Cinder blocks
Bricks
Level
Shims
Tips
Placing the water heater on a stand will make getting to the drain easier.

Set a square piece of plywood over the cinder blocks or bricks to create a flat surface for the water heater.

Purchase a water heater stand if you do not want to use cinder blocks or bricks.