How to Buy Archipelago Candles Wholesale
You've seen them in "Allure," "People" and even "In Style" magazine---the beautiful, botanical soy candles from Archipelago. The packaging and scents alone can add a touch of relaxation to any environment. The average $20 to $30 retail price (as of 2010) seems a bit steep for a candle but is well worth it. Buying them at wholesale price would certainly save you a lot of money.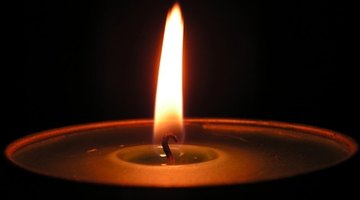 Apply for a business or reseller's license by going to your city or state's website. You will find applications and information on the process to obtain your license. You can contact their offices by fax, phone or mail for information to obtain a new license.

Apply for a Tax ID number or EIN, which you are required to do if you are starting a business. You can do this buy going to IRS.gov and applying directly online (see Resources). The application process is quick, and once you've acquired this piece of documentation and/or your business license, you will be able to purchase at the wholesale rate.

Log on to Archipelago-usa.com, where you'll see their collections, candles and more. Scroll to the bottom of the page and choose "Contact Us" to inquire about becoming a retailer or purchasing wholesale directly from Archipelago (see link in Resources). Email your contact information to: webcsr@archipelago-usa.com and a wholesale sales rep in your area will contact you.

Provide the Archipelago sales rep with your business name and proof of your business license or Tax ID number, and prepare to answer a few questions regarding your business or reasons for purchasing. Once approved, the sales rep will provide you with a list of the company's candles and products at wholesale prices. Expect to purchase a large minimum quantity or dollar amount (usually $500+).
Resources
Tips
Each year, Archipelago does an "end-of-the-year" warehouse sale in downtown Los Angeles. They offer huge discounts on overstock and discontinued products and candles.
Warnings
In your search, you may find separate wholesalers and suppliers of Archipelago candles. They may have purchased in bulk and are also able to resell at additional savings. Be wary of this practice as some suppliers may not necessarily be carrying an authentic product or may be offering flawed or damaged goods.
Writer Bio
Lysa D'Angelyse has been writing since 2004. Her work has been featured on websites such as Sonik and Billboard. She writes on a variety of topics, including radio, music, fashion and travel. Her background includes entertainment, marketing and computers. She pursued an Associate of Arts in advertising at Gateway Community College and in broadcast journalism/communications at Mesa Community College on a full basketball scholarship.
Photo Credits
More Articles