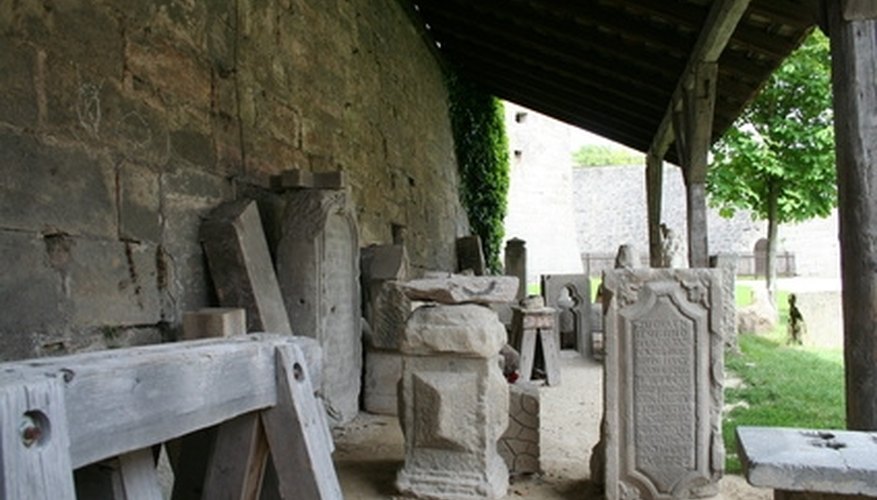 Corian has many positive aspects, including its durability and the fact that small damages are easily repaired simply by evenly sanding the material. Corian is also simple to work on and to clean. Best of all, many handy homeowners are discovering that Corian is quite easy to work with themselves, in their home workshops, without hiring an expert installer.
Open all of the doors and windows of your workshop if you cannot work outdoors. Corian creates a great deal of dust and small particles and is difficult to clean up when enclosed indoors.
Wear safety glasses. Cover your nose and mouth with a paper mask or respirator.
Use a router saw to make large cuts in the Corian. Make smaller and finishing cuts with a trim saw. Only use carbide-tipped blades and bits when cutting Corian.
Sand Corian similarly to very hard medium-density fiberboard. Use an orbital sander with a succession of finer-grit orbital sanding discs.
Buff the Corian using rubbing compound and an electronic buffer or a drill with a buffing attachment.
Things You Will Need

Corian kit
Safety glasses
Paper mask or respirator
Router saw
Trim saw
Carbide blades and tips for saws
Orbital sander
Variety of orbital sanding discs
Rubbing compound
Electronic buffer or drill with buffing attachment