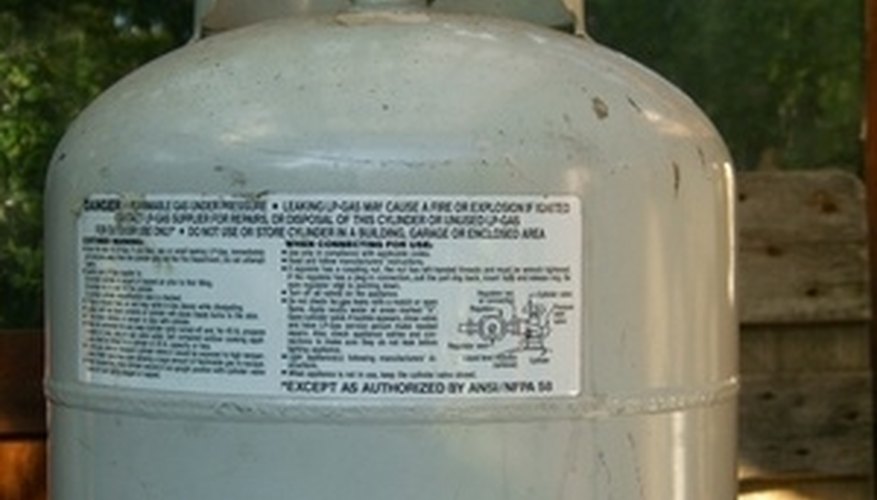 Owners of propane cylinders should be knowledgeable about the proper storage of these units. Taking all the necessary safety precautions will ensure cylinders are stored correctly and will not cause damage to the home.
Position the cylinder with the relief valve pointed away from anything that could cause a fire hazard if propane were to accidentally escape from the cylinder. Cylinders with relief valves at the top must be stored vertically. Cylinders with valves on the side should lay horizontally with the relief valve facing up.
Store cylinders in a well ventilated area. Enclosed areas will contain propane fumes that could escape from a valve that is not closed properly. Ventilation will allow fumes to disperse without causing a safety issue.
Place cylinders in an area that is away from heavy traffic. Storing away from traffic prevents the cylinder from accidentally falling over.
Set cylinders upright on a flat, non-combustible surface such as concrete.
Tip
Manufacturers add a chemical compound to produce a distinct odor to alert consumers if a cylinder is leaking.