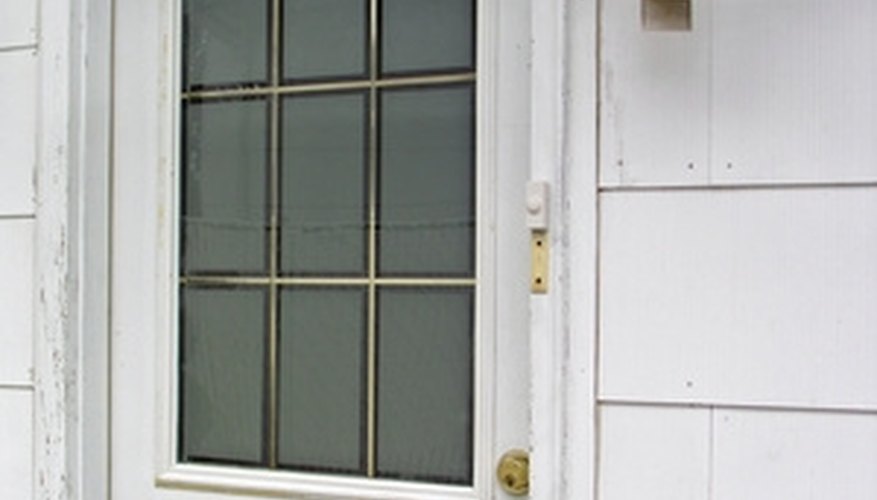 Used in a variety of locations around homes, farms, garages, workshops and commercial properties, motion flood lights can add a level of security with instant-on lighting. Typically, motion sensor flood lights feature controls that give owners the ability to fine tune the settings for optimal performance based on the situation or specific location.
Locate the controls that allow for adjustment for range, dusk and time delay. Look for small adjustment knobs, which feature a slot for inserting a blade screwdriver to help with turning and adjustment.
Position the motion sensor of the flood light so it is level and aimed at the area you want monitored for motion.
Turn the range control to the maximum position as indicated on the dial. Move some distance from the flood light and begin walking toward the sensor. Note the point where you are standing when the light comes on. Approach the light from several different directions. Reduce the distance to help avoid detecting small animals, or if the light comes on too frequently.
Adjust the time delay for the amount of time the light should remain on. Consider setting the light to stay on longer to illuminate a main walkway, or a shorter amount of time based on location and personal preference.
Turn the dusk control to the light or daytime setting to test that the light does work. Adjust the control to the middle so the light will activate during low light or dusk conditions. Turn the control to the night setting to have the light come on only when it is dark.