How to Clean a Neon Sign
Neon signs can be used to spruce up your game room, bedroom or living room. When you obtain a neon sign it may need cleaning. Years of being displayed in a smoke-filled bar could have left a buildup on your neon sign. A simple cleaning process will return your neon sign to good condition.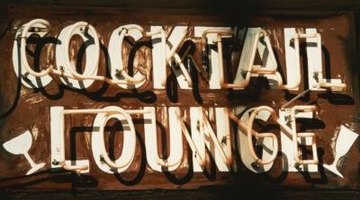 Unplug your neon sign before starting the cleaning process.

Use the hose attachment of your vacuum cleaner to remove any large dust particles and debris.

Brush away the remaining dust and debris with a soft, nylon brush. Be careful when brushing in between the tubes of your neon sign.

Apply an ammonia-based cleaning product to a soft cloth. Use the cloth to clean away any caked on substances such as nicotine. Be very careful when cleaning near the tie wires.

Fill a spray bottle with clean water and use it to rinse your neon sign.

Allow the sign to air dry completely before plugging it back in.
Check out this related video.
References
Writer Bio
J. Johnson has been completing freelance writing work since September 2009. Her work includes writing website content and small client projects. Johnson holds a degree in English from North Carolina State University.
Photo Credits
Jayme Thornton/Valueline/Getty Images
More Articles