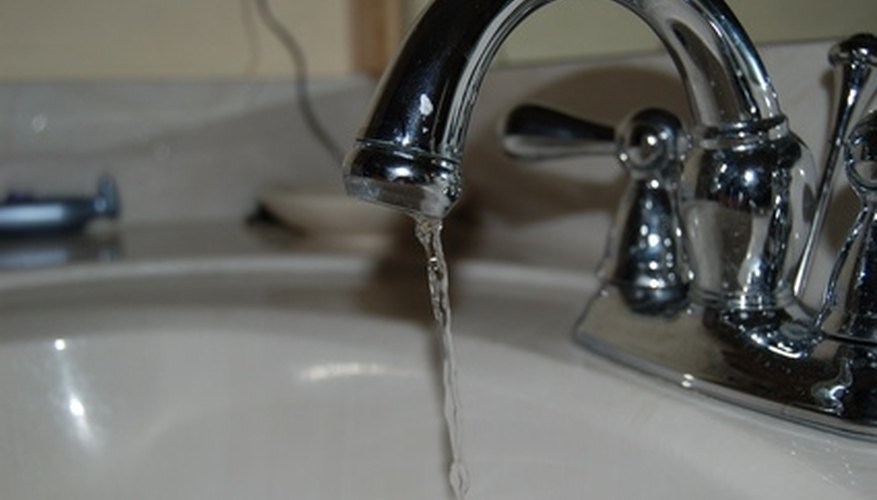 Moen kitchen faucets allow homeowners to have a faucet that matches their style, while providing adequate water flow when needed. When you notice your Moen kitchen faucet has a leak, replace the seals (O-rings). Replacement of the seals can be done with minimal tools and will leave you with a non-leaking, working faucet.
Turn the water supply off below the sink. There will be a shutoff valve. Turn the valve to "Off." This will prevent water from coming out of the faucet while you change the seals.
Remove the Moen faucet handle. The location of the screw that secures the handle varies. The screw is either located behind the red/blue plug button, or under the handle cap. Use a 7/64-inch hex wrench and remove the handle screw. Place the screw to the side.
Remove the handle from the faucet. Rotate the spout back and forth while pulling up to remove.
Remove the existing seals from the faucet body. Lubricate the replacement seals using the grease included with the seal kit. Apply the lubricant to the faucet body and new seals.
Place the new seals into place and push down firmly. Reinstall the faucet spot and handle. Replace the securing handle screw. Tighten the screw. Repeat these steps whenever the faucet leaks and needs new seals.
Things You Will Need

Replacement Moen seal kit
7/64-inch hex wrench