How to Troubleshoot a Goldstar Air Conditioner
Goldstar is a company that began in 1958 and is a maker of small home appliances such as microwaves, dehumidifiers and air conditioners. A room air conditioner won't heat your home quite as thoroughly as central air, but is a cost-effective way to keep cool in hotter weather. You can set a room air conditioner in the window of your main living area or in a bedroom window for comfortable sleeping. If you run into minor performance issues with your Goldstar air conditioner, you can usually troubleshoot them at home without missing much cooling time.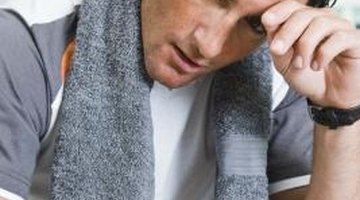 Check your fuse box or circuit panel to see if a fuse has blown or circuit breaker tripped if the air conditioner will not start. Ensure the plug is securely in a live outlet.

Move your curtains, furniture or blinds from the front of the air conditioner to allow for free airflow if the room isn't as cool as you would like. Also, try turning the knob to a higher setting for more cooling power.

Clean off the filter for greater airflow if the air coming out is not as cool. Lift the filter up and out of the front of the grille and then run it under lukewarm water. Shake it off thoroughly when you are finished and replace.

Switch the mode control to "high fan" or "high cool" while the thermostat is at 1 or 2 if the air conditioner is freezing up during use.
References
Tips
If you've had a power outage, turn the mode control to "off" and wait for three minutes to turn on the air conditioner after the power has come back on. This prevents tripping the compressor overload.
Writer Bio
Vanessa Ryan has over 15 years of both online and offline writing experience. She has worked as a copywriter for a busy ad agency since 2006 and has written numerous online articles, blogs, advertisements, websites, sales letters and news releases. Ryan graduated from Ryerson University with a Bachelor of Arts in journalism in 1995.
Photo Credits
Jupiterimages/Goodshoot/Getty Images
More Articles