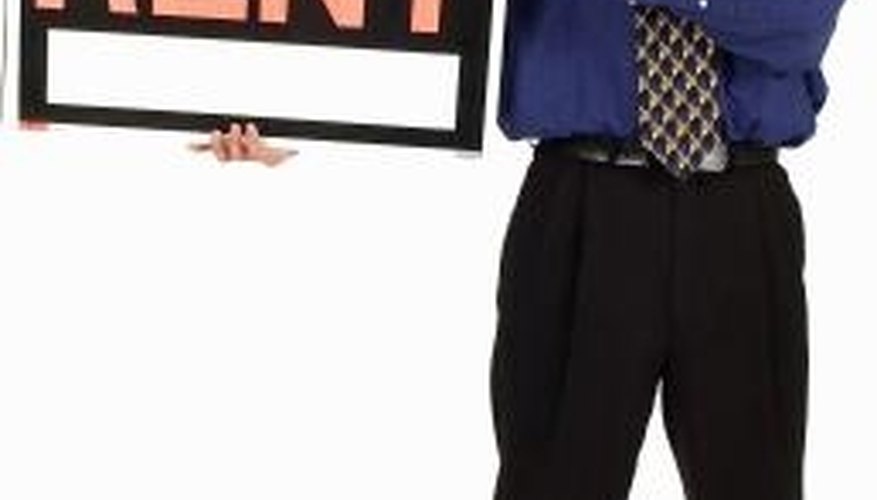 The U. S. Department of Housing and Urban Development (HUD) administers the Section 8 program through its numerous local housing offices. Landlords find the Section 8 rental program attractive, as the housing vouchers are a guarantee of on-time rental payments month after month. However, a landlord cannot simply state his home is available to rent by Section 8 tenants until he has undergone the approval process required by the local HUD office.
Locate your local HUD office using the search tools on the HUD website or by calling information services. Every city or township has differing requirements when it comes to paperwork for landlords regarding application for Section 8 approval; however, other items are standard per HUD guidelines.
Obtain the paperwork the HUD office requires from the HUD office or the county website, if available. In this packet, regardless of location variations, you will find information regarding a home inspection requirement. All HUD-approved properties for Section 8 tenants undergo a formal assessment to make sure the property is in suitable condition for habitation.
Schedule the inspection of the property. A local HUD housing inspector will evaluate the property to ensure that it is clean, has adequate hot and cold running water, has kitchen facilities, working plumbing, electricity and several other features. You will have a list of items to be inspected prior to the inspector's arrival. This list is included in the packet received from the HUD office.
If your property does not pass muster on the first inspection, you will need to address defects and request a new inspection from the local HUD office. There is no limit to how many inspections you can have before HUD approval. However, getting the approval from the first inspection makes the process of renting to Section 8 tenants much simpler. Once you are issued the Section 8 approval, you are allowed to rent to Section 8 tenants.
Advertise the rental property as Section 8 approved using your preferred methods for filling vacancies. Once you have found a tenant, you will need to fill out the tenancy agreement and lease agreement and provide this to the local HUD office for approval in order to be eligible for monthly voucher payments. You will repeat this process for every new property or tenant you rent to that is a Section 8 recipient.
Tip
Stay in contact with the HUD office regarding any local changes or Section 8 updates for landlords.