Delonghi Caffe Treviso Instructions
The DeLonghi Caffe Treviso is a pump-driven espresso maker for home or office use. The machine includes a two-cup filter, steam nozzle, drip tray, pilot lamp and illuminated lights and switches. Sold online and in select culinary supply stores, appliance stores and department stores, the appliance lets you brew your own specialty coffee drinks. While the operating instructions are generally straightforward, children should never be allowed to use or play with the appliance to reduce the possible risk of injury.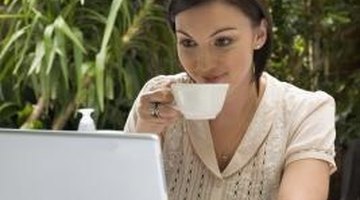 Turn the power switch on the Caffe Treviso to "On." Open the filter cover and set the one- or two- -cup filter inside.

Fill the filter with one or two teaspoons of ground espresso in the filter, depending upon the desired amount. Press down lightly on the coffee to tamper.

Close the filter holder, pushing it to the right as far as possible. Set the cup or cups on the drip tray.

Fill the water reservoir with the desired amount of cold water.

Wait for the "OK" pilot light to illuminate and then press the "Delivery" switch. Wait for the coffee to brew into the cup(s).

Wait until the coffee maker has cooled before removing the filter to discard the used coffee grounds.

Steam milk for cappuccino by filling a small metal pitcher 1/3-full with cold milk. Turn on the machine and press the "Steam" switch. Wait three minutes, then slide the steam nozzle into the milk pitcher until submerged. Turn the steam control knob counterclockwise and raise and lower the milk to froth. Turn the steam knob off when finished and remove the pitcher. Use a cloth to unscrew the steam nozzle and rinse immediately to prevent milk residue from forming.
Writer Bio
Meredith Jameson writes early childhood parenting and family health articles for various online publications. She holds a Bachelor of Arts in history from San Francisco State University.
Photo Credits
Jupiterimages/Brand X Pictures/Getty Images
More Articles