How Does a Magnetic Floating Bed Work?
The magnetic floating bed -- designed by innovative architect Janjaap Ruijssenaars in cooperation with Bakker Magnetics -- is an expensive, luxurious bed that hovers about 40 centimeters off the ground. The bed uses large, super-strength magnets to stay afloat. The bed can tolerate a weight of up to 2,000 pounds.
Bed Basics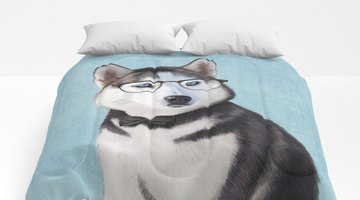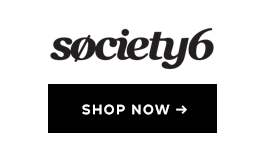 Ruijssenaars and Bakker Magnetics unveiled their astounding magnetic bed prototype at Kortrijk, Belgium's annual Millionaire Fair. The designer and his team worked for over six years to develop the technology to make the bed work. Ruijssenaars' design has provided the inspiration for other designers, who have applied his technology to items like a coffee table, an armchair and a sofa. The bed is available in the full-size model displayed at the fair as well as a smaller, half-size version.
Technology
Ruijssenaars says that the magnetic bed works by placing enormous, industrial-strength magnetics in opposition. By placing one row of positive ends against one row of negative ends, the two layers repel one another, sending the bed hovering above the ground. To keep the top layer from sliding off the bottom layer and falling to the floor, the bed is secured with four thin cables, one on each corner.
Fun Facts
"Time" magazine named the incredible floating bed -- which Ruijssenaars said was inspired by the classic Stanley Kubrick film "2001: A Space Odyssey" -- to its Best Inventions of 2006 list. The magnetic bed also had a cameo in the 2011 comedy "Arthur," which stars Helen Mirren and Russell Brand. The firm that commissioned the bed, Universe Architecture, created a special version of the bed for the film set.
The Architect
Ruijssenaars, a native of the Netherlands, has received much attention for his gravity-defying bed. The inventor -- who also works as a teacher, public speaker and urban planner -- studied at schools in Colorado, Barcelona and the Netherlands before founding Universe Architecture. Ruijssennaars' notable accomplishments and accolades include the Bauwelt Prize for his design of an elementary school and the European Urban Public Prize for his design of a plan that is now situated below highway A8.
References
Writer Bio
Ginger Yapp has been writing professionally since 2006, specializing in travel and film topics. Her work has appeared in such publications as "USA Today" and online at Hotels.com. Yapp also has experience writing and editing for a small California newspaper. She earned her B.A. in film and media studies and has worked as an ESL teacher at an international school.
More Articles