Frigidaire FAA055P7A Compact Small-Room Air Conditioner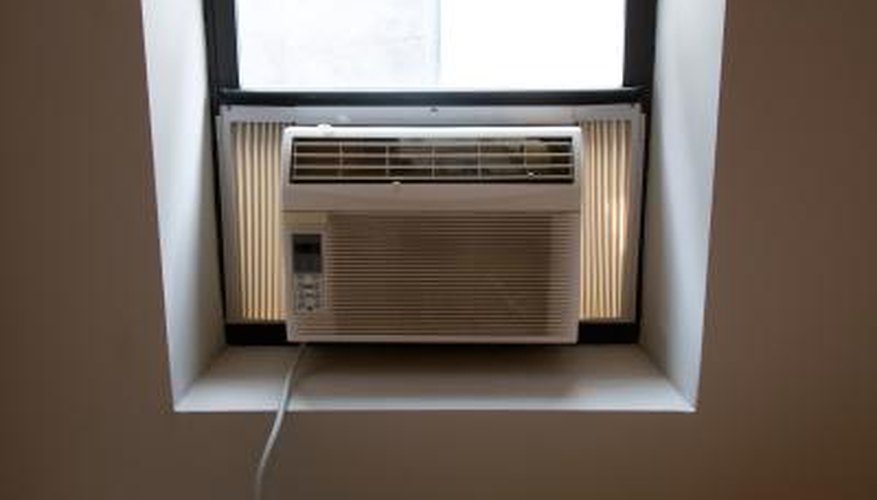 For those who use this model of air conditioner, the rule tends to be the smaller the better. Otherwise, the window is completely blocked and replaced with a large piece of noisy machinery.
The Frigidaire compact small-room air conditioner can cool a room up to 165 square feet. This compact model weighs 49 pounds and measures a tiny 15.5-by-18.5-by-12.5 inches. It comes with a remote control and has a temperature range between 60 and 90 degrees Fahrenheit.
Frigidaire FRA086AT7 8,000 BTU Mini Compact Window Air Conditioner
The Frigidaire BTU Mini Compact Window air conditioner cools a room up to 350 square feet. It can blow air in eight different directions into the room and has a remote control. This model weighs 61 pounds and is slightly larger than the Compact Small-Room air conditioner with measurements of 18.2-by-21.5- by-14.8 inches. This unit is also Energy Star rated and designed to save on energy costs.
Pridiom AMS121HX 12,000 BTU Ductless Mini Split Air Conditioner
The Pridiom Ductless Mini system functions as both an air conditioner and a heater. Weighing in at 31 pounds and with measurements of 11-by-37-by-14.2 inches, it is the smallest profile air conditioner on the market. This unit comes with a remote control and even contains swinging louvers for evenly dispersing the air through the room. The Pridiom is a more complicated system and must be installed by a professional.
LG Electronics LP6011ER 6000 BTU Low Profile Energy Star Window Air Conditioner
The LG Low Profile air conditioner can cool a room up to 216 square feet and has a four-way air direction control. This model weighs 20 pounds and measures 18-by-20.9-by-12 inches. While taller than the Pridiom, it is less wide. This unit is designed for supplemental air conditioning and is Energy Star certified. This model includes a remote control and thermostat.