Ideas for Kitchen Tile Backsplash With St. Cecilia Granite Countertops
Now that you've decided on beautiful St. Cecilia granite for your kitchen countertops, it's time to choose the backsplash. With so many tile choices, it's hard to narrow them down. Luckily, St. Cecilia's beautiful streaks, swirls and flecks of gold, brown, rust, cream, garnet and black make it easy to pair up with many of today's hottest trends in tiles. Try it with some of the ideas here and you just may find the perfect backsplash.
Tumbled Marble Tiles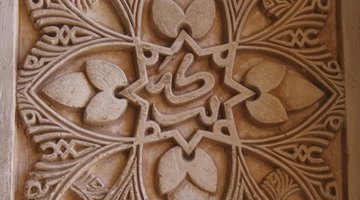 Tumbled marble tiles have been slightly distressed by tumbling them in a large rubber container with other pieces of stone. Tumbled marble tile has a rustic yet elegant look, and is available in many natural earth tone colors that work well with St. Cecilia granite's coloring. Tumbled marble tiles are often used to create a kitchen with a "Tuscan" feel.
Ceramic Subway Tiles
Ceramic subway tiles have enjoyed a resurgence in popularity in the last several years. They are basic rectangular tiles, usually 3 inches by 6 inches, that are often laid in the same overlapping style as bricks are laid. Subway tiles are traditionally white, but are also available in cream, brown, black and many other colors that would coordinate well with St. Cecilia granite. Because subway tiles are somewhat plain in appearance, they let the beauty of your granite take center stage.
Metallic-look Glass Mosaic Tiles
If your backsplash objective is show-stopping drama, consider metallic-look glass mosaic tiles. These tiles are tiny but make a big decorating statement. They come in many colors and while they are not truly metallic, they are iridescent and catch the light beautifully. Turn on your under-cabinet lights and your metallic glass backsplash will glitter as though it's made of jewels.
St. Cecilia Granite
Don't forget about the possibility of a backsplash made from the same St. Cecilia granite that you've chosen for your countertops. If the slab you've chosen is large enough, there may be enough granite left over from your countertops to complete your backsplash as well. Using the same material for both backsplash and countertop gives a clean, uncluttered look.
References
Writer Bio
Sandra Rousseau has been writing since 1990, covering such topics as home decorating, fashion, health, beauty, gardening and cooking. Her articles appear her hometown newspaper, the "Aledo Community News," and on various websites. Rousseau holds a Bachelor of Arts in journalism and advertising from the University of Texas at Arlington.
Photo Credits
More Articles