Putting Up Protection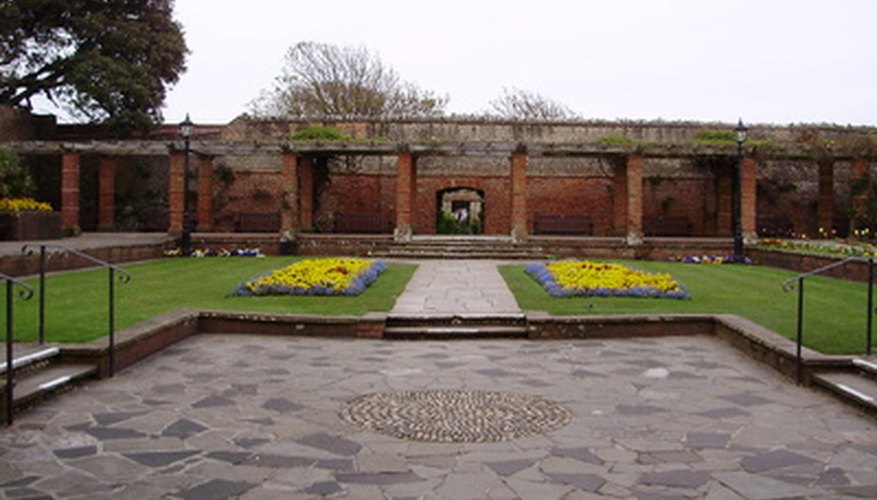 Utilizing a few simple, inexpensive techniques, you'll soon be relaxing on your new patio.
Adding shade will protect your patio from the elements, shield you and your family from the sun's harmful rays, and even allow you to enjoy the patio even when it's raining. Pricier shade options include building an arbor, trellis or pergola, but a more economical solution is to put up a shade sail, a triangular sheet of canvas stretched horizontally between anchor points. They can be put up anywhere and are available in a wide variety of sizes and colors. You can find shade sails at home improvement stores, beginning at around $100 for the smaller models.
Finding Furnishings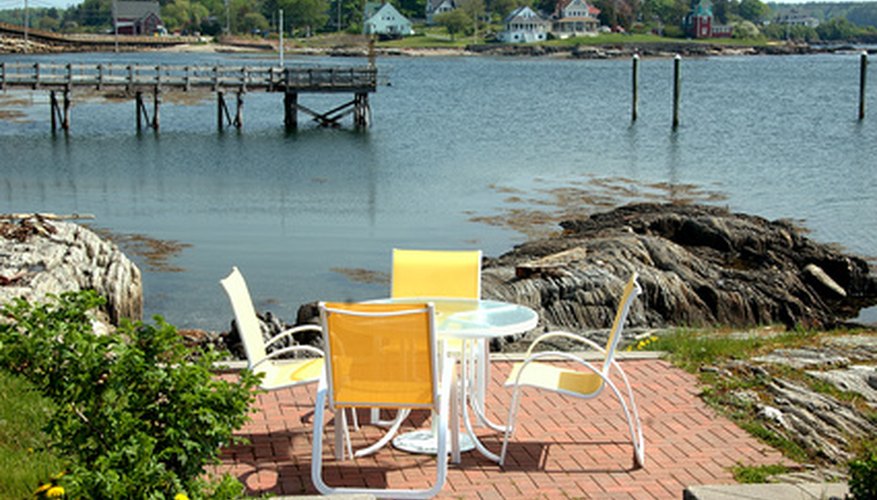 Keeping your budget in mind, bring in patio furniture, which can be as simple as a few folding chairs. If you have a bit more to spend, look for bargains; sometimes grocery stores have good prices on sets of patio furniture, and you can also find inexpensive furniture at stores such as Wal-Mart and Target. Shop online for discount prices on items such as three-piece bistro sets (a table and two chairs), starting around $90. Consider not only price but form and function. Furniture should be durable and an appropriate size for your patio.
Detailing With Decorations
Add some homey touches to finish off the patio and make it welcoming. For example, hang a wind chime to make music, or spread out carpet to cushion bare feet. You can also put up lamps or some other kind of outdoor lighting to enjoy the patio after dark, and install a water fountain to provide the relaxing sound of trickling water. These elements can each be had for around $20, but if you want to splurge a bit, consider a fire pit or chiminea (freestanding fireplace) to bring drama and ambiance to your patio space. And don't forget plants such as small potted trees, potted plants and container gardens.