Standard Sizes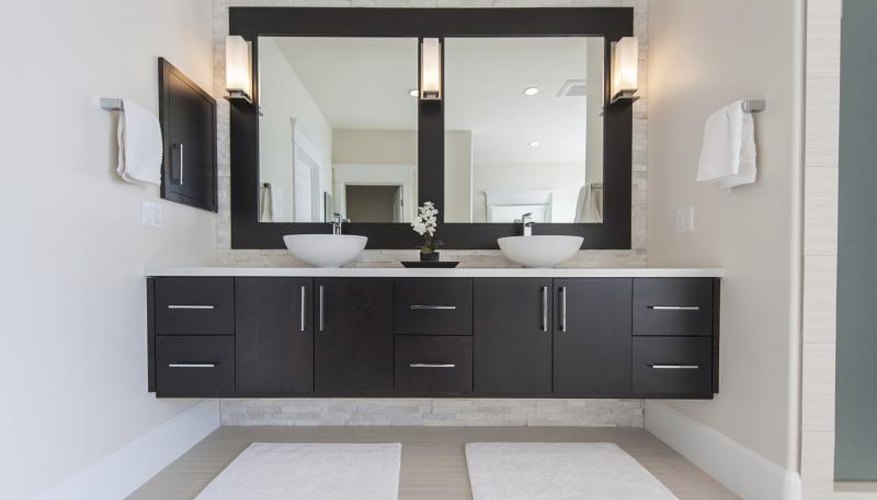 Cabinets are typically built underneath the sink or installed with the sink as part of a vanity. Additional cabinetry can be added to provide more storage or serve as a linen cupboard.
Vanity sinks are usually installed at heights between 36 and 43 inches. Cabinets will be about 1 1/2 inches shorter than the vanity to allow room for the counter top. While a 21-inch cabinet depth is common, standard depths are between 18 and 23 inches. Cabinet width is largely determined by available space, but widths of 18, 24, 36, 42, 48 and 60 inches are available. Not all free-standing vanity manufacturers build their products to these standards.
Custom Creation
Install enough bathroom cabinetry to comfortably hold cosmetics, a first-aid kit, medications, cleaning supplies and toiletries in a single layer so what you need is never hidden under other things. Allow room for one extra roll of toilet paper stored within reach of the toilet while three or four more rolls fit elsewhere in the bathroom.